Key properties
We are raising standards by targeting net-zero carbon status by 2030 for both new developments and the operation of existing buildings.
We have helped to support the expansion of the UK's higher education sector since 1991 and offer a wide range of flexible partnership arrangements to support the accommodation strategies of our university partners.
The quality, location and scale of our portfolio is a key component in our business model and long-term strategy. We aim to provide the best portfolio in the PBSA sector and recycle our assets through refurbishment and disposal.
We create communities for students in and around leading universities, where demand supports high levels of occupancy and rental growth.
For both new construction and the operation of existing buildings, we are aiming for net-zero carbon emissions by 2030. To deliver on this promise, we are designing and building accommodation differently, using alternative materials and methods to reduce embodied carbon.
Featured property
Hayloft Point, London
Hayloft Point, located in the heart of central London, is Unite Student's new flagship purpose-built student accommodation development. It spans 24-storeys and will provide beds for 920 students. It covers 29,000 sq m in total and had development costs of £190m.
Facilities include outdoor and indoor social spaces, modern study facilities, a free gym, as well as a cinema, games and karaoke rooms. Sustainability has been prioritised through the design and development phases with solar panels on the roof, air source heat pumps throughout, and bike storage facilities on each floor.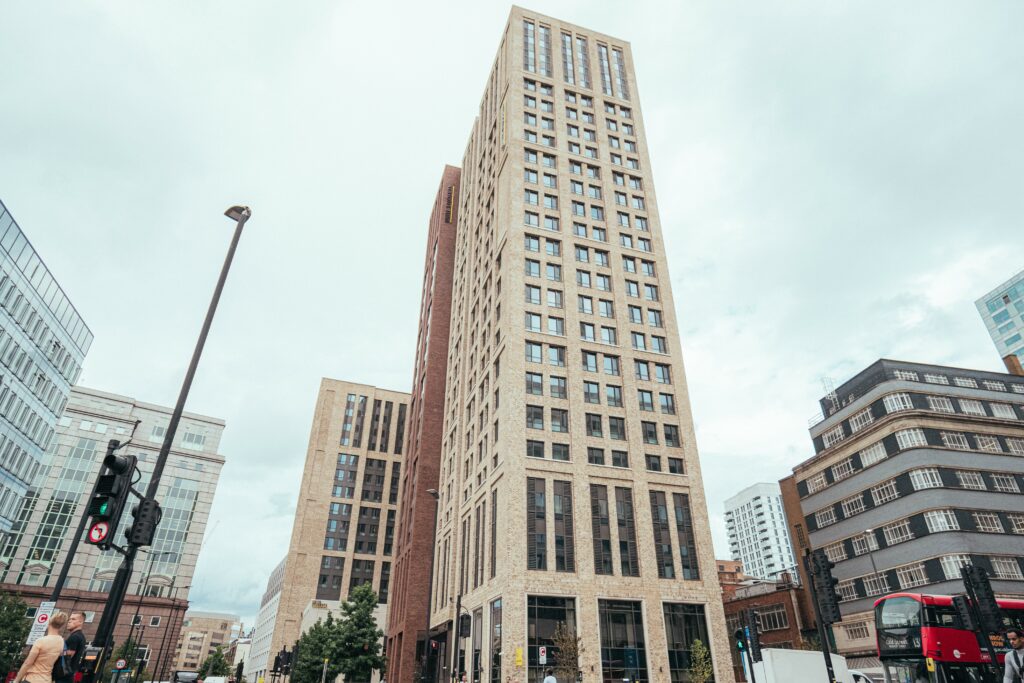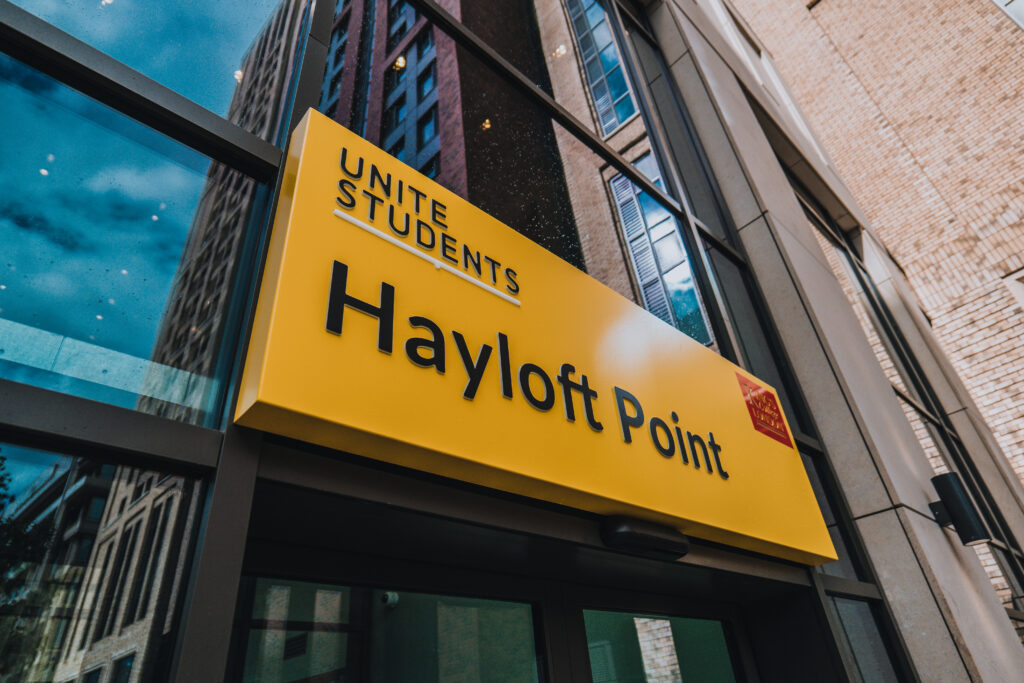 Featured property
Campbell House, Bristol
Situated in the heart of the city, on the site of a former Georgian hospital, Unite Students latest development is named after one of the Bristol's first Black ward sisters, Princess Campbell. The property spans six storeys and will provide beds for 431 students. It covers 109,000 sq ft, with investment totalling £45m.
The new accommodation provides a host of amenities for students, including a gym, cinema, karaoke room, dedicated study spaces, as well as indoor and outdoor social spaces.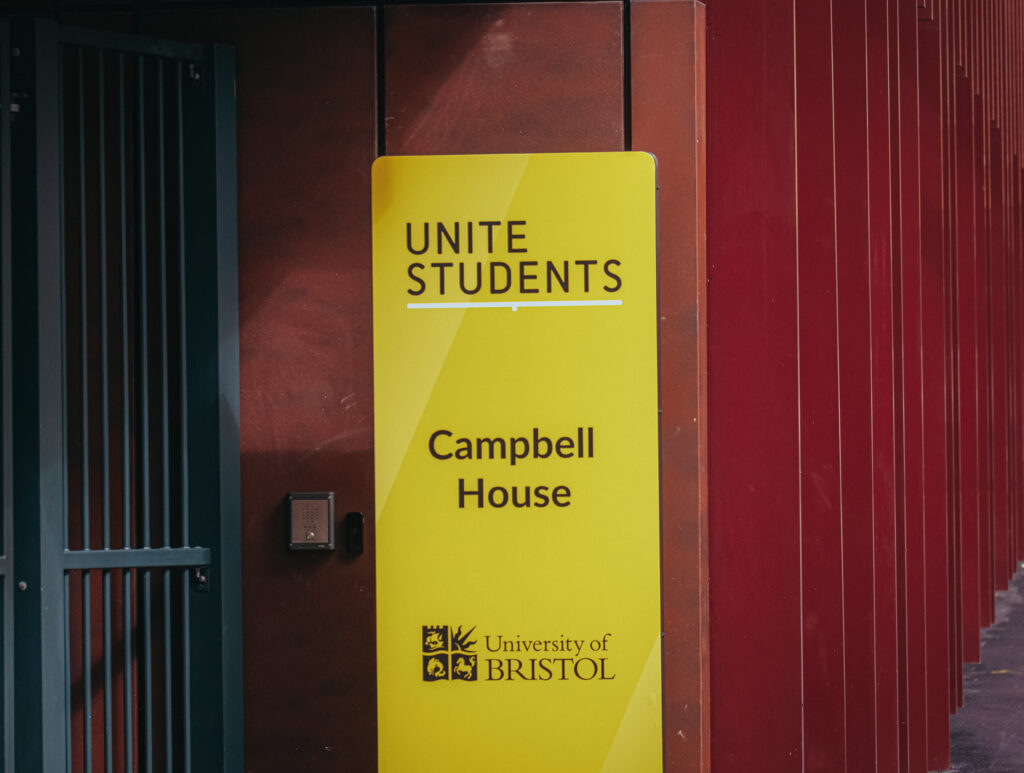 Featured property
Brunel, Bristol
Sympathetic regeneration of a historic Horse Bazaar, a statue dating back to 1873, signifies Bristol's importance in connecting London travellers with their New York destination by horse and carriage and can now be viewed by the public.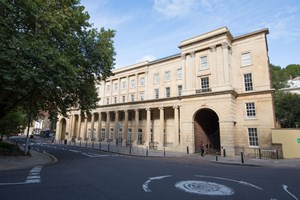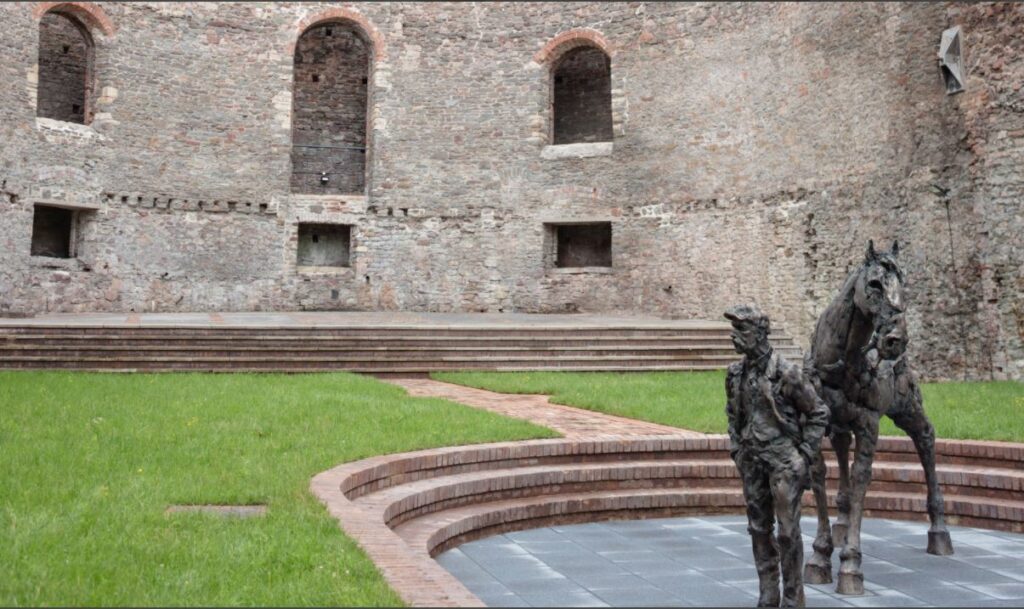 Named after the legendary engineer who designed it in the 1830s, Brunel House is a former Victorian hotel used by those crossing the Atlantic on the SS Great Western. The neo-classical façade and amphitheatre once used to trade horses. As part of the renovation work to create 246 self-contained modern studios, we also regenerated the historic Horse Bazaar into a space which can be accessed by the general public during the day. Also outside there is a wildflower meadow, bat and bird boxes, a bee hotel and log pile sanctuaries for insects and reptiles in the three-tiered private garden featuring original murals from local artist Andy Council. The steps taken to reintroduce and improve biodiversity to the site were formally commended when the site won the silver award for the 'Green Apple Environmental Awards'.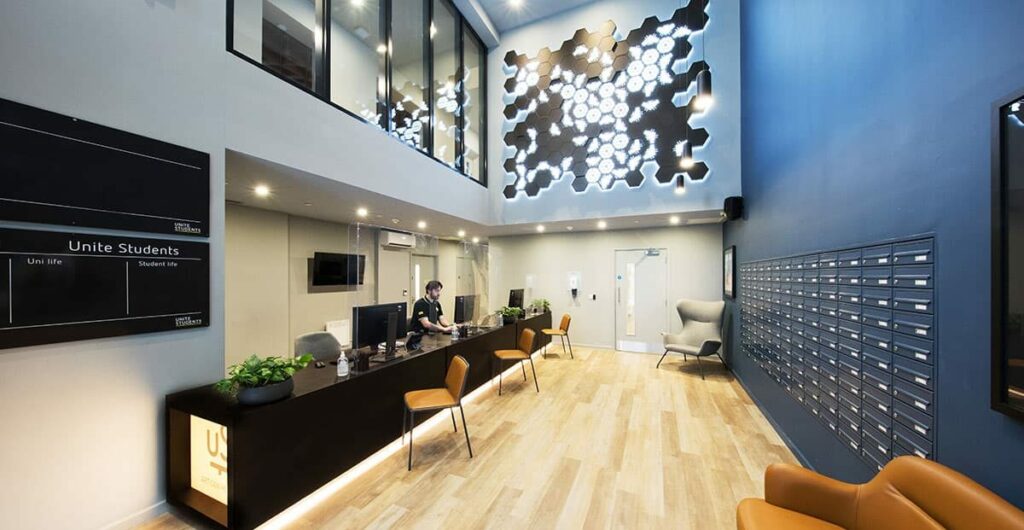 Artisan Heights, Manchester
An iconic new building on the Manchester skyline for over 600 students providing the equivalent of £9.4m of social and economic value to the Greater Manchester area during construction.
Located just a 15-minute walk from both the University of Manchester and Manchester Metropolitan University, Artisan Heights is home to 603 students. The site was acquired in January 2018 and took 102 weeks to build. We have achieved a development yield of 7.8% on the total development cost of £57 million. Located on an extremely small site area, the build was constrained by the River Medlock close by, rail lines, and the highway road network, all of which played into the need for a tightly controlled build programme.
Sustainability facts: We're proud that the build achieved a BREEAM Excellent rating and received a Certificate of Excellence under the Considerate Constructors Scheme 'Ultra Site', demonstrating exemplary construction. During construction, the site generated £9.4 million of social and economic value to the Greater Manchester area through the engagement of the local workforce and local investment.
Support for the Manchester community continues and 2020 was the second year the Manchester team supported Manchester Pride, a four-day extravaganza celebrating LGBTQ+ life. This included providing accommodation to a large number of the events teams working at the festival for the festival period.
Louise Redfern, Area Manager for Liverpool and Manchester says:
"We're thrilled to be sponsoring Manchester Pride again and we're excited to be welcoming the festival back in the city. In 2019, we were lucky enough to be part of the Manchester Pride parade and we marched for equality alongside thousands of others. It's an event that the city team are very proud to be part of, it really means a lot to them to be able to get behind something that demonstrates our support for our team members and students that are part of this community."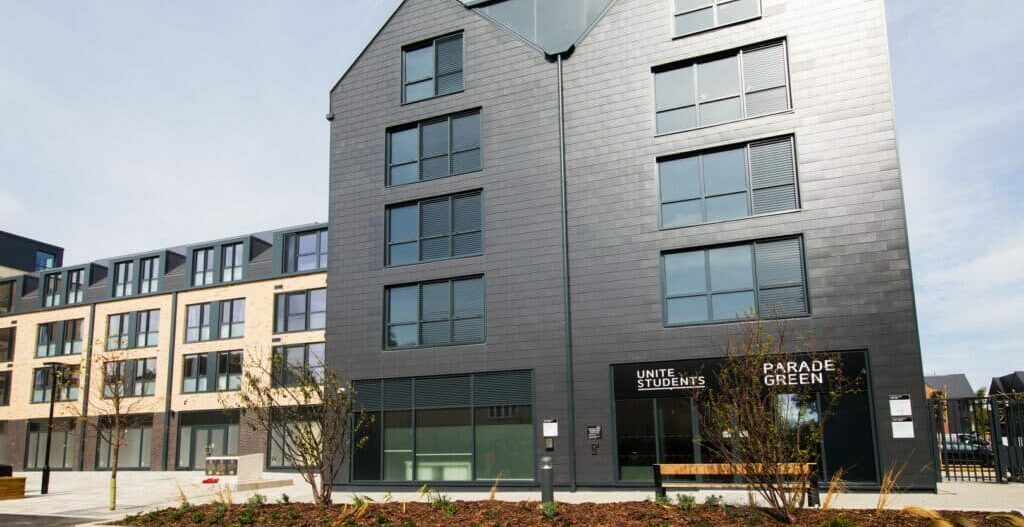 Parade Green, Oxford
Working with local people to create a landscaped, modern home where students integrate easily, with leisure facilities shared by the local community.
Parade Green was built in 2019, in partnership with Oxford Brookes. The site was acquired in February 2018 on a former military barracks site.  All 887-beds are fully nominated to Oxford Brookes University on a 25-year deal. The strength of our relationship with the university was instrumental in the council granting planning consent for development. In light of the residential location of the development, we worked closely with the local community and university through the appointment of a dedicated community champion. The facilities at the development, including the gym and cinema, are shared with the local community.
Sustainability facts: In light of the residential location of the development, we worked closely with the local residents to ensure that any issues during construction, or once the building opened, were quickly addressed. We continue to engage with them regularly, ensuring that the student residents are integrated seamlessly with local residents.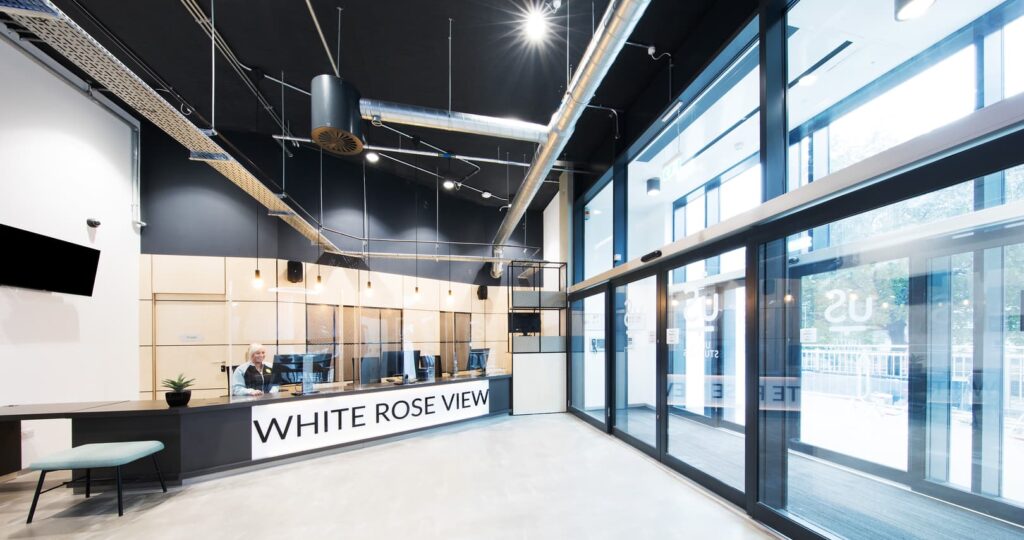 White Rose View, Leeds
Working in partnership with the University of Leeds. White Rose View, Leeds was completed during the Covid pandemic and was built in partnership with the University of Leeds. The site was acquired in July 2018 and with an investment of £83.7m, the building was completed on schedule in 101 weeks, including demolition. It comprises a 976-bed home for students offering up-to-date and functional spaces including a pool lounge, well-equipped gym, social and study spaces and postal lockers. White Rose View strengthens Unite Student's partnership with the University of Leeds, with a 30-year lease, with 57% of rooms under a nomination agreement with the university.
Sustainability facts: The construction site operated as one of the few Ultra Considerate Construction sites in UK, including enhanced welfare standards being maintained on site and throughout the supply chain. It is BREEAM – Excellent rated. Our Leeds teams and students continue to work hard to raise funds and support local communities by volunteering, fundraising and donating unwanted student clothing and items as well as supporting local foodbanks. In 2021 alone, this amounted to £24,000 which included a group fundraising challenge for MS Trust where 83 employees completed over 1,500 miles in the month of March, raising over £3,000 for this great charity.
QUICK LINKS

Our portfolio
Our high-quality properties are located in and around leading universities, where student demand is strongest.

Development pipeline
We are actively buying well-located development sites in Bath, Bristol, Durham, Edinburgh, Glasgow (west end), London and Nottingham.

Our community
A transparent and trustworthy approach helps to build long term relationships.