Our new flagship property in
London
Hayloft Point
Hayloft Point, located in the heart of central London, is Unite Student's new flagship purpose-built student accommodation development. It spans 24-storeys and will provide beds for 920 students. It covers 29,000 sq m in total and had development costs of £190m.
Hayloft Point incorporates a new community space occupied by Streets of Growth, a Tower Hamlets community-based organisation.
The development is of considerable scale - built to Gold Standard Secured by Design accreditation.
We've had close collaboration with Museum of London Archaeology (MOLA) to preserve archaeological remains on site which are of significant historical interest.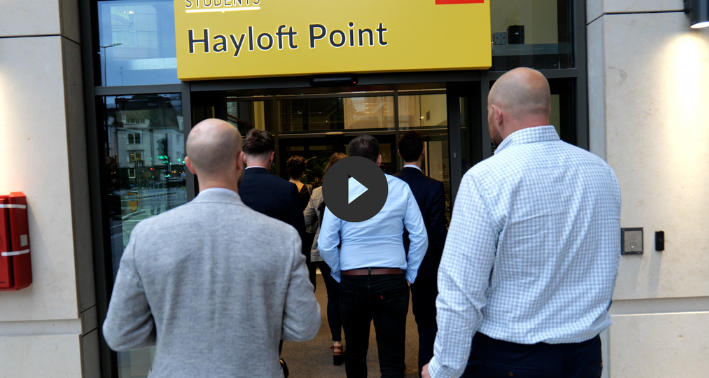 The opening event
To mark the significant milestone of reaching completion we hosted an event that invited guests from our Unite Student teams, partners and the local community, as well as Higher Education and property industry professionals from around the country, who were blown away by the property.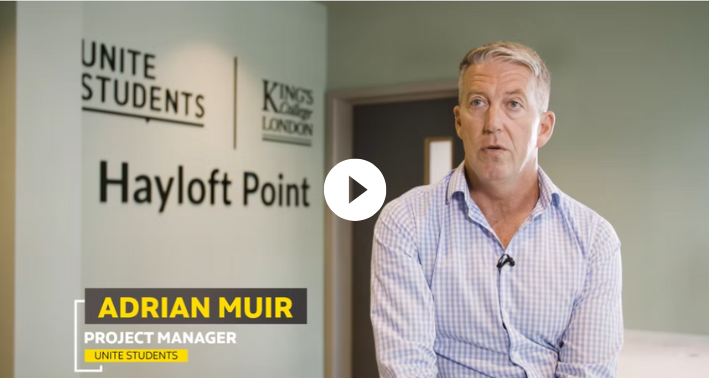 In conversation with Adrian Muir, Project Manager
Adrian, Project Manager at Hayloft Point spoke to us about his role and his latest completed project – our new flagship property, Hayloft Point.
"Our biggest challenge came with the discovery of some archaeological ruins early on in the development process. Hayloft Point is on the former site of a Shakespearean-era playhouse, some evidence of which remains!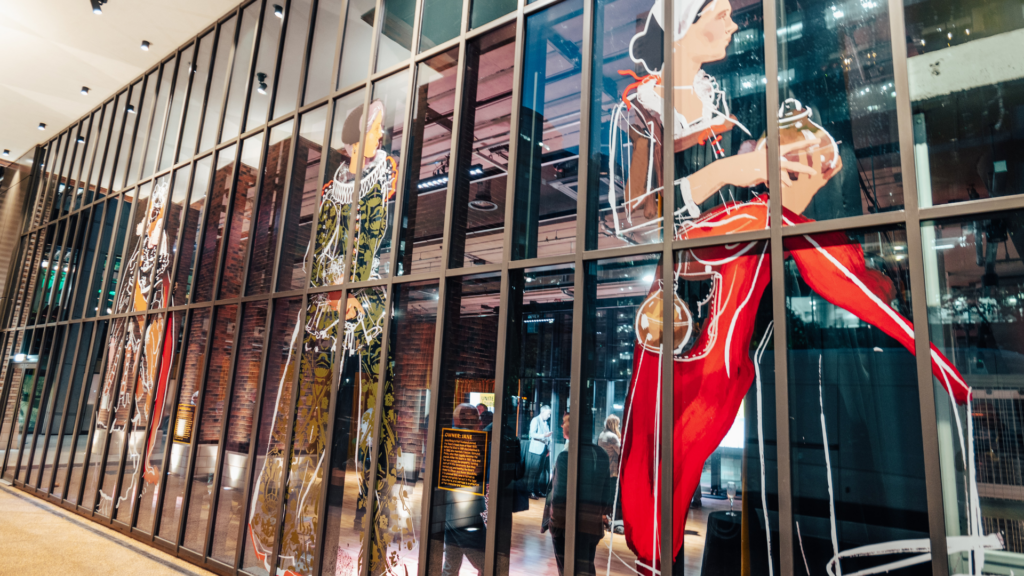 In partnership with MOLA
During our development of Hayloft Point, our flagship property in the heart of the London, a Museum of London Archaeology (MOLA) team discovered the Boar's Head Playhouse, the most significant find during Unite Students' 30 years of building properties.