Our approach
We optimise our portfolio through capital rotation by growing alignment to the strongest universities and focusing new investment on London and prime regional cities.
The quality, location and scale of our portfolio is a key component in our business model and long-term strategy.
Optimisation of our existing portfolio
As well as enhancing our portfolio through new developments, acquisitions and disposals, we have a continuous programme of improvements to ensure we have the best buildings aligned to leading universities. Through lifecycle investment, we make sure they are safe for students and our people, and that they have improved environmental efficiency.
Fire safety has always been a critical part of our health and safety strategy, but in response to changes in regulation and industry practice, we have enhanced our systematic, risk-based approach, assessing the real and likely fire risks at each of our properties.
In conversation with
Our Project Managers
We spoke to our Project Managers; Adrian Muir and Lawrence Rojas about their roles at Unite Students and their latest completed project's – our new flagship properties; Hayloft Point, London and Campbell House, Bristol.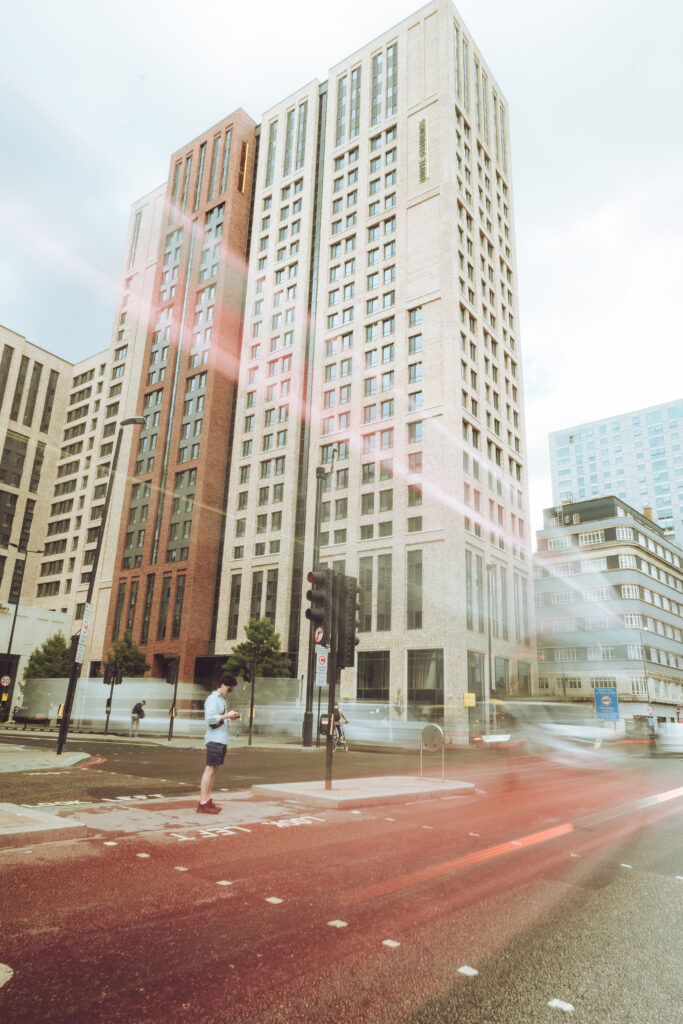 Part of the community
As a responsible business we have a proactive approach to community engagement which starts at pre-planning stage and spans the entire lifecycle of our assets.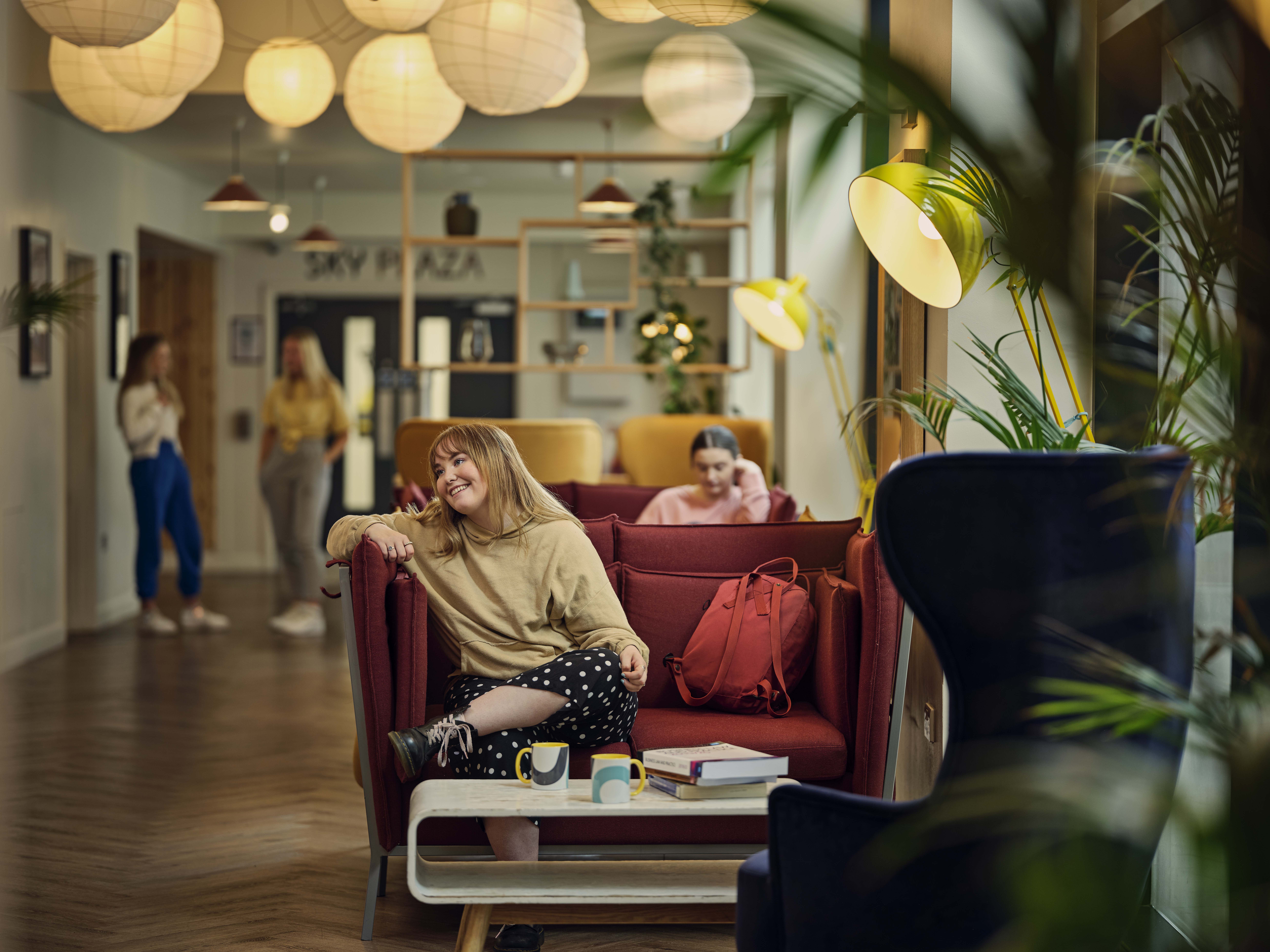 Giving local economies a boost
Through dialogue we understand how we can contribute to local economies through jobs, business from our students and facilities which are opened up for community use.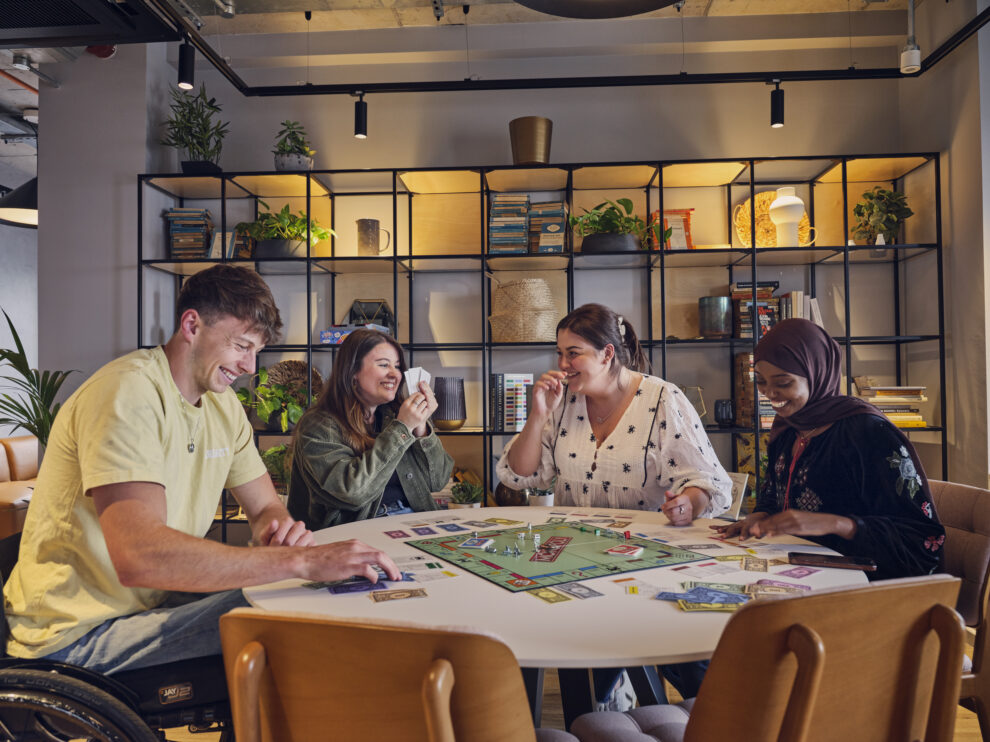 A helping hand for charities
Where opportunities arise we enable charities and non-for-profit groups to lease space from us at a peppercorn rent.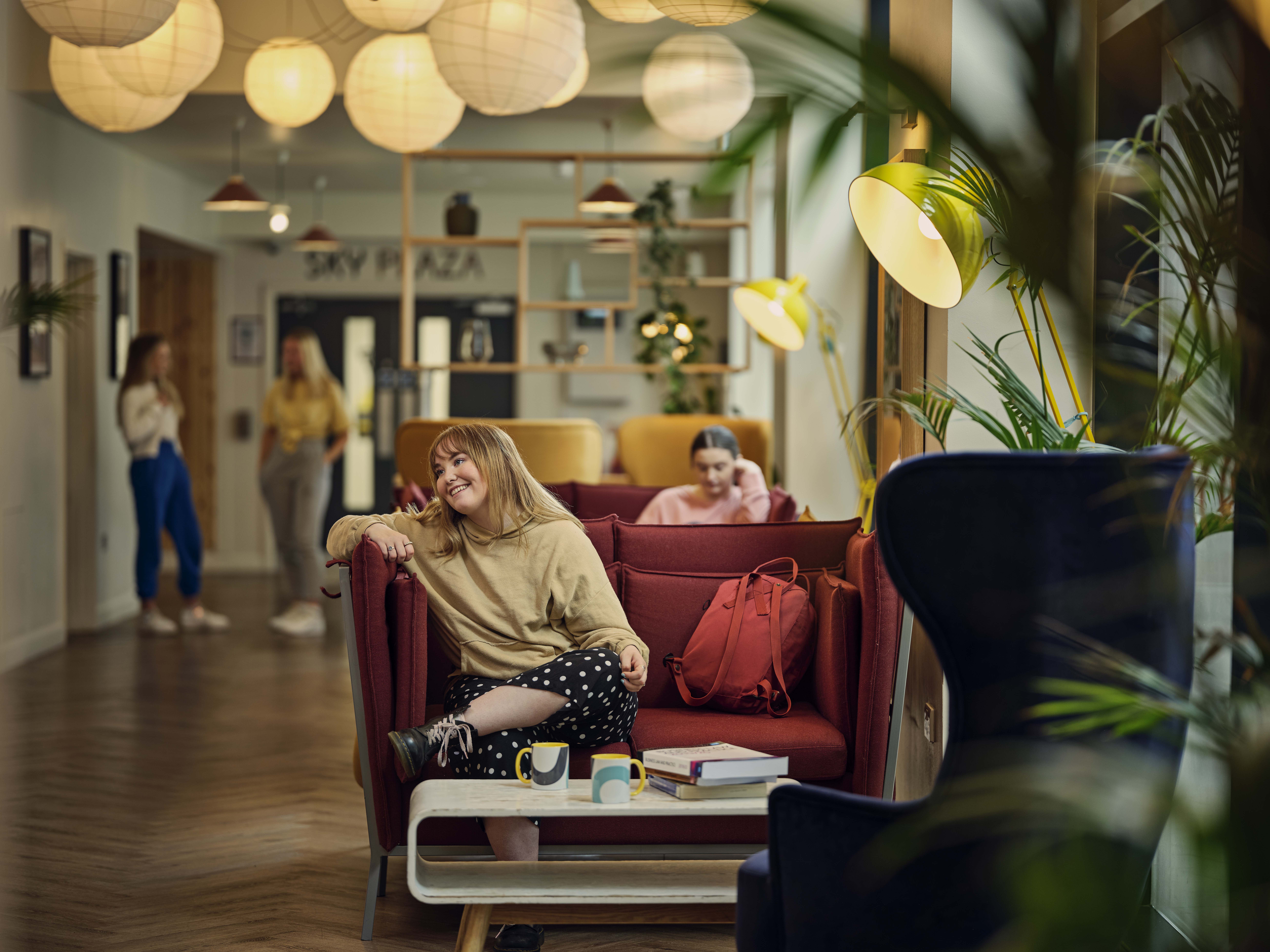 A full programme of community initiatives
Every year, our employees and students volunteer and raise funds towards local initiatives. For 2022, we have approved 16 new community projects across 15 towns and cities as part of this mix. Teams in Bristol and Loughborough are partnering with homelessness charities, in Portsmouth we are launching a campaign to support independent businesses and in North London we will be working with a charity theatre group.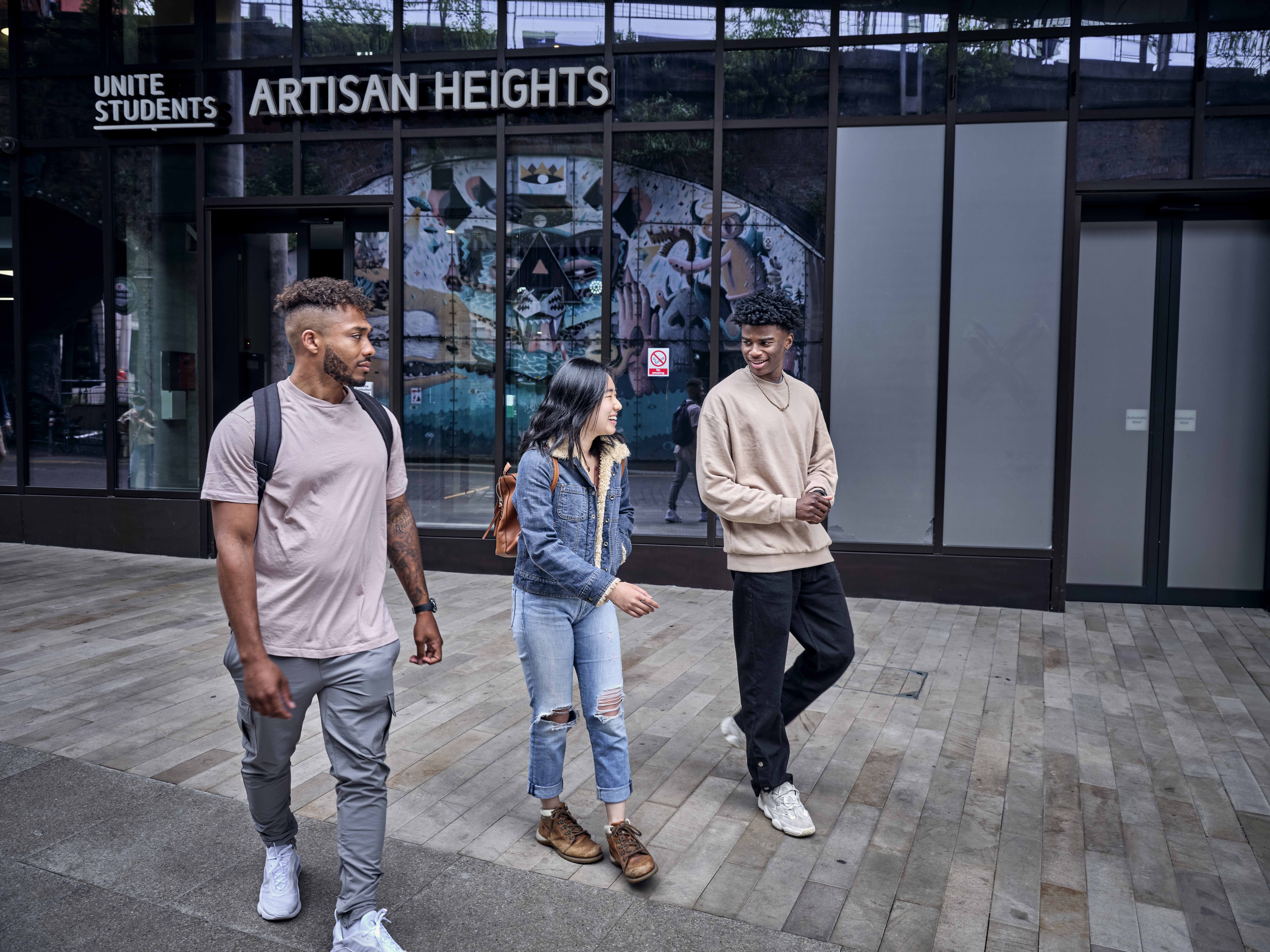 The way our students integrate with local communities on a day-to-day basis really matters to local people. Our Home Charter clearly outlines what we expect of our student tenants and what they and communities can expect from us. Our on-site teams, emergency contact centre and community ambassadors support us with this.
Featured project
Birmingham canal clean up
Volunteers from Unite Students helped to dredge a canal and clear a tow path in Birmingham. This is something the team carries out regularly, encouraging the University of Birmingham and student residents to take part too.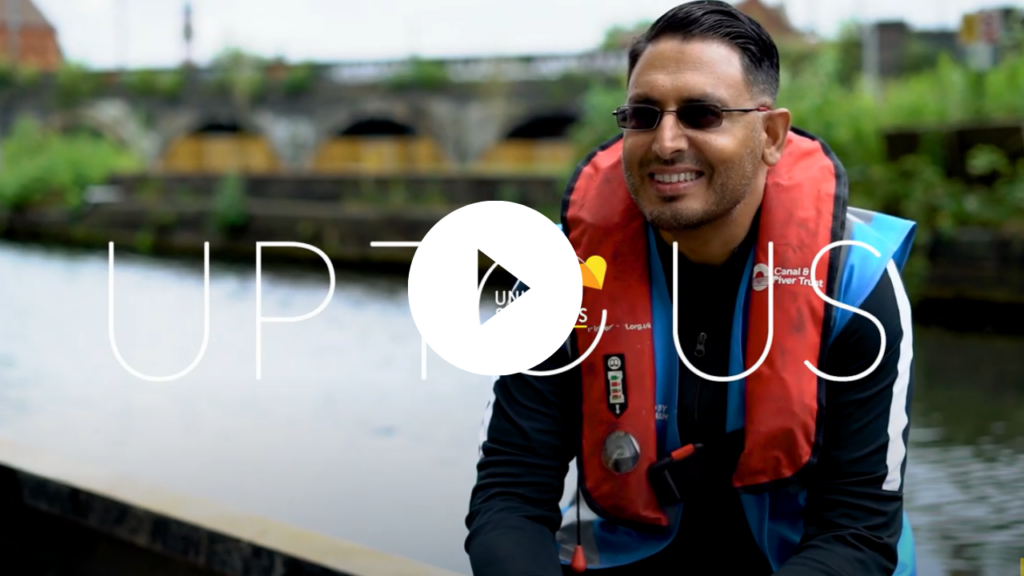 AIMING FOR NET-ZERO CARBON EMISSIONS BY 2030
For both new construction and the operation of existing buildings, we are aiming for net-zero carbon emissions by 2030. To deliver on this promise, we are designing and building accommodation differently, using alternative materials and methods to reduce embodied carbon. We know that to achieve our ambitions, we must also significantly reduce energy consumption in our existing buildings through improved energy efficiency, and we must generate as much renewable electricity on site as we can. The action we are taking to meet our goals are set out in our Sustainability Strategy.
QUICK LINKS

Our portfolio
Our high-quality properties are located in and around leading universities, where student demand is strongest.

Development pipeline
We are actively buying well-located development sites in Bath, Bristol, Durham, Edinburgh, Glasgow (west end), London and Nottingham.

Our community
A transparent and trustworthy approach helps to build long term relationships.