Insight and data drive our purpose
HOW WE OPERATE
The way we operate ensures we deliver for students, university partners, employees and investors
Our business model is underpinned by providing safe and secure accommodation for students, a healthy bed pipeline for university partners, and a passionate and committed workforce together with sustained returns to our shareholders.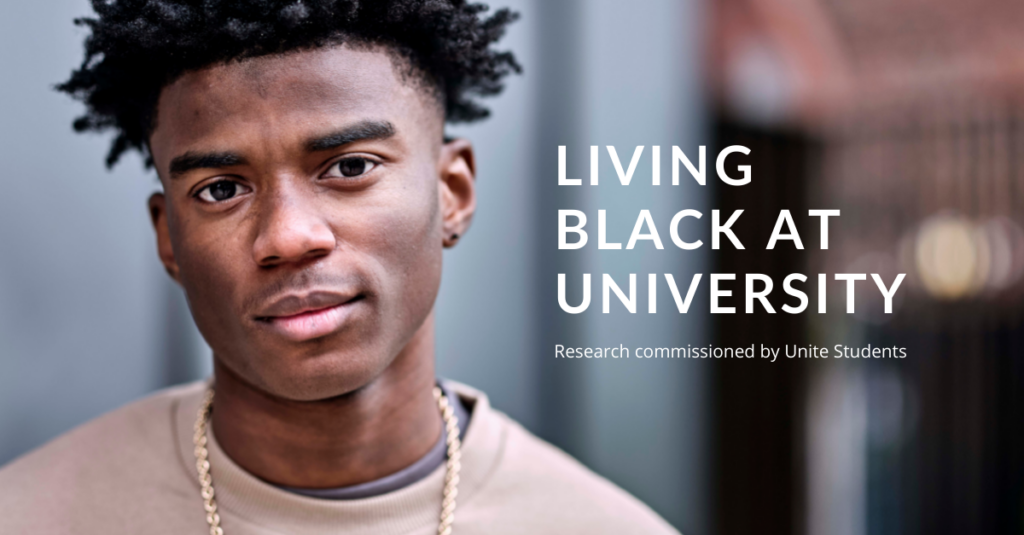 UNRIVALLED INSIGHT
A 30-year track record in the UK student accommodation sector with the largest portfolio in the sector. Our knowledge is complemented by a range of data sources and forecasts, which drive the evolution of our operating model and capital allocation decisions.
We invest significant time to understand our customers through regular research and insight. We also actively engage with university leaders.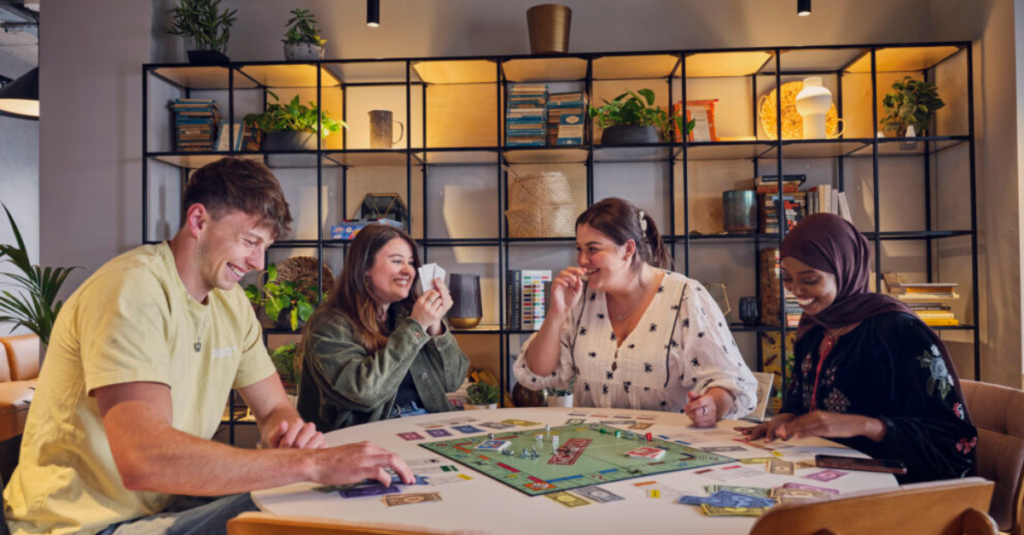 SEGMENTED CUSTOMER OFFER
We see opportunities to tailor our customer offer to better address the needs of different customers as they progress through university and beyond. We believe there are significant opportunities to capture market share of the HMO sector, through tailored services and property propositions targeted at students as they particpate in their higher education journey beyond the first year of study.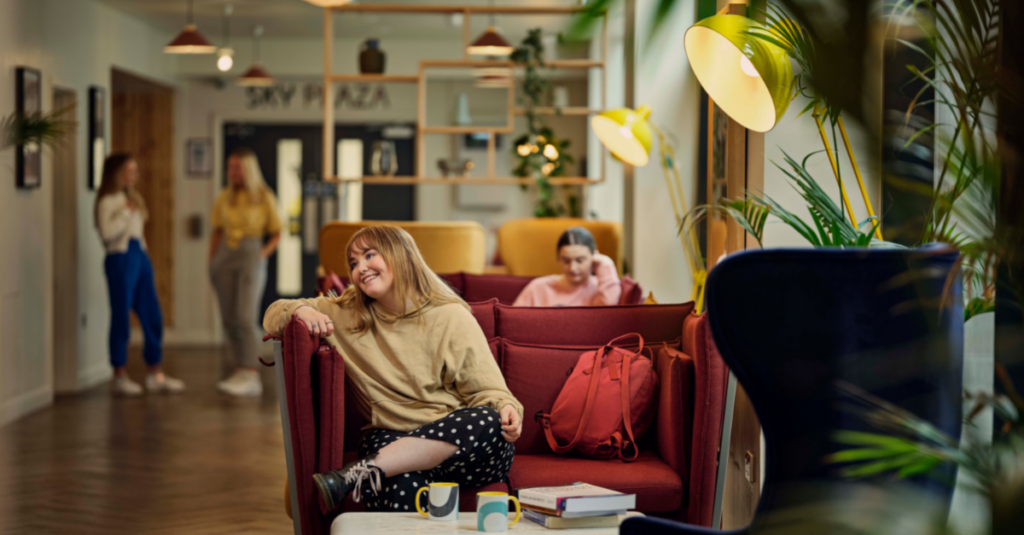 BEST-IN-CLASS OPERATING PLATFORM
Our scale – 74,000 beds across 25 cities – and PRISM operating system allow us to deliver the best all-round customer experience and sector-leading operating margins.
Our teams are central to the delivery of our purpose – Home for Success. Staff training is focused on student welfare, with welfare leads in very city and peer support provided by resident ambassadors.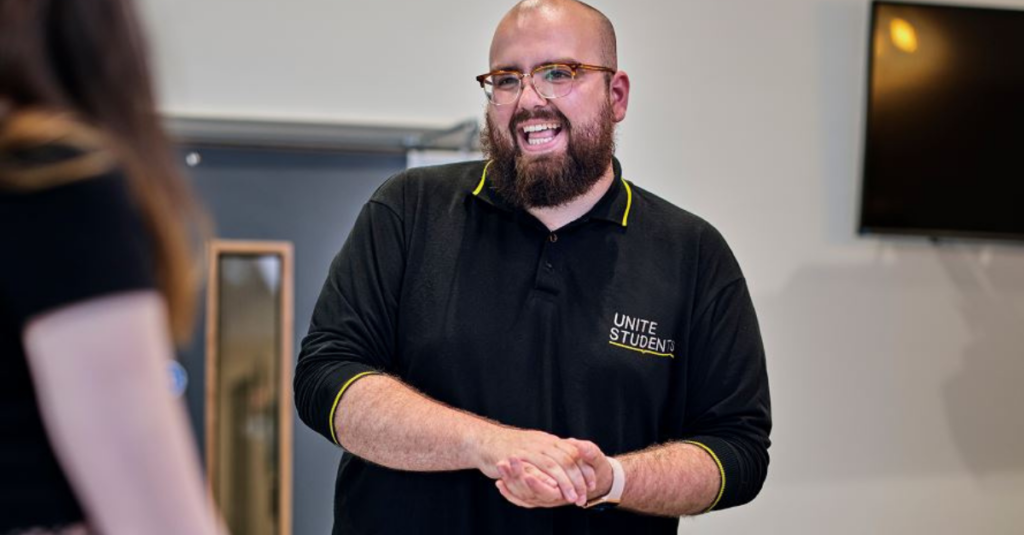 PASSIONATE FRONTLINE TEAMS
As well as overseeing the day-to-day running of our properties, our fronline teams support students during their stay. This involves answering questions, providing welfare support and in the case of overseas students, cultural orientation. They are provide a vital link between parents and students when students first move away from home.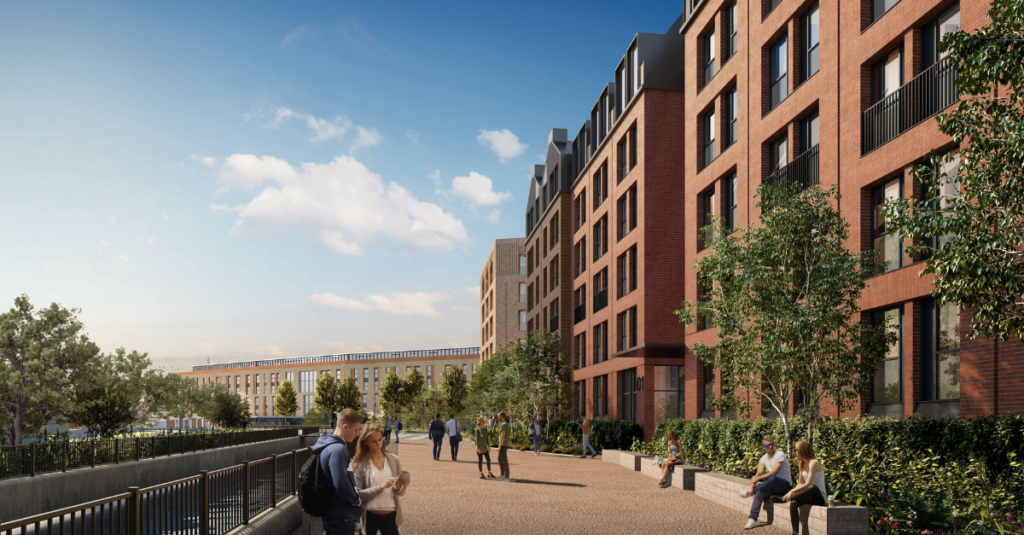 PORTFOLIO ENHANCEMENT
We continuously enhance our portfolio through acquisition, asset management and disposals, so we have the best buildings aligned to the strongest universities. This is complemented through our significant and growing development pipeline focused on high-quality, well-located new buildings in the strongest university cities in the UK.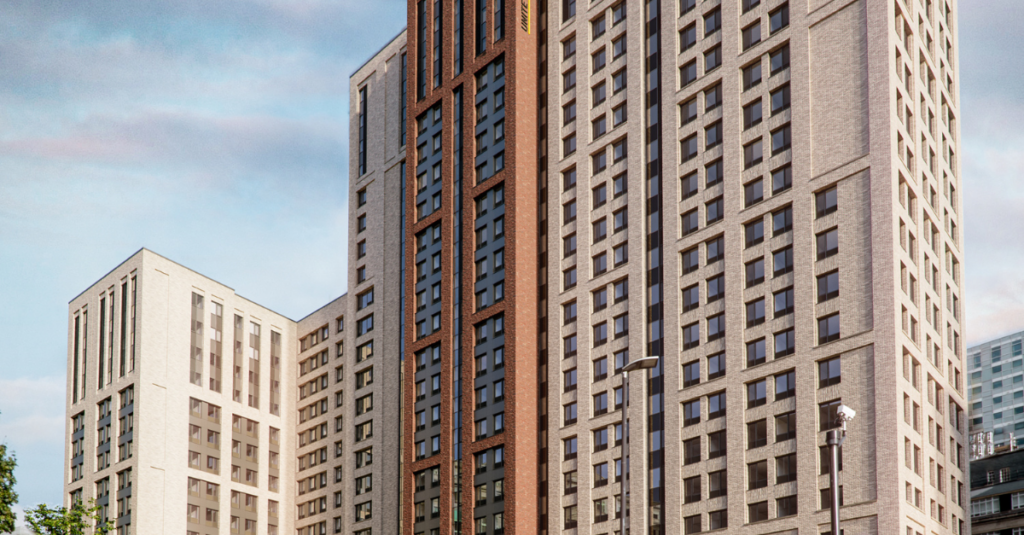 HIGH QUALITY PIPELINE
Our secured development pipeline totals 6,000 beds with a total development cost of £967 million to be delivered in the period up to 2026. 100% of the pipeline is aligned to Russell Group university cities, where we see the strongest student demand. We have significantly increase our London pipeline since our 2020 equity issue and development in London accounts for 78% by value of our secured pipeline.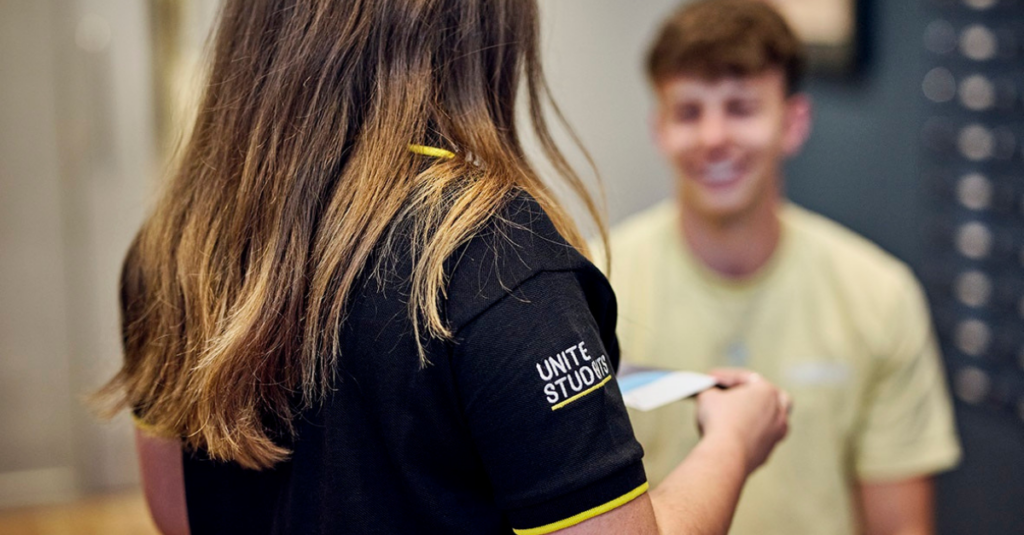 UNIVERSITY PARTNER OF CHOICE
We partner with universities to deliver their long-term accommodation strategies.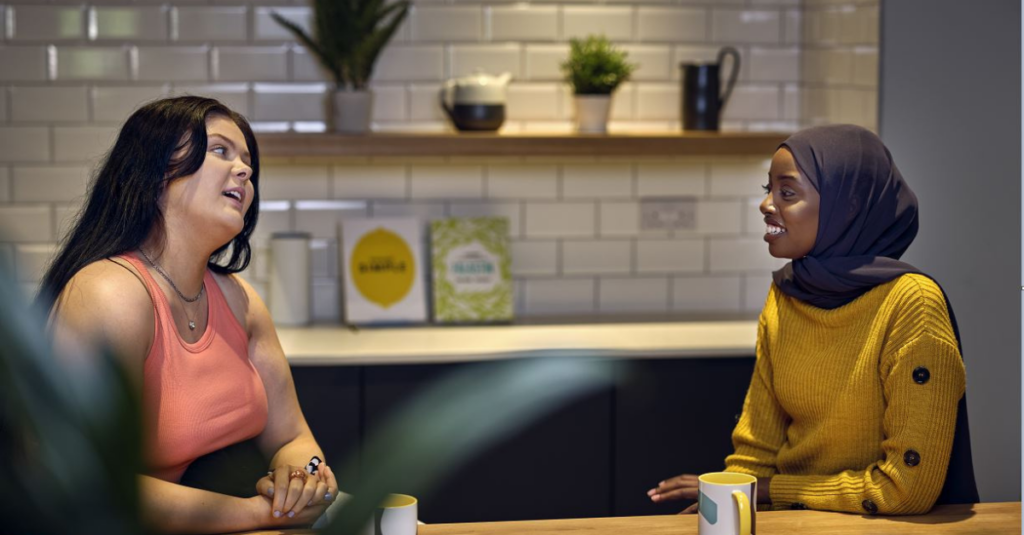 VISIBILITY OF INCOME
Over half of our beds are lased to universities through nomination agreements, with an average of seven years. Over half of these agreements are for mulit-year deals.
1. OPERATE
We operate and manage 73,000 beds across the UK. Our scale and PRISM operating platform allows us to deliver the best customer experience and sector-leading operating margins.
2. INVEST
We seek to continuously enhance our portfolio through acquisition, refurbishment and disposals, to ensure we have the best buildings, aligned to the strongest universities.
3. PARTNER
We partner with universities to deliver their long-term accommodation strategies. Our Higher Education engagement team work closely with universities to identify new opportunities for university partnerships.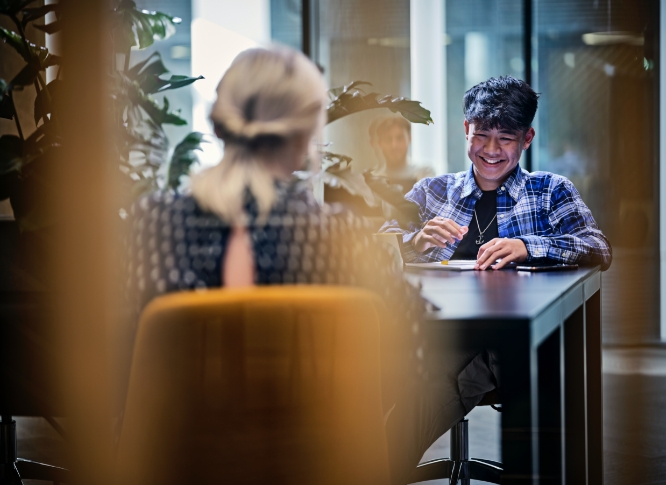 OUR STUDENTS
A Home for Success that is safe and secure with support when it's needed.
#1 – the largest provider of student accommodation in the UK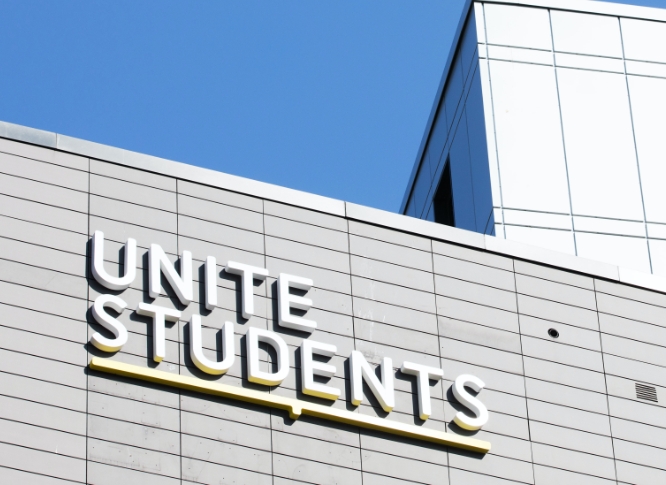 OUR UNIVERSITIES
A trusted partner, helping to attract and retain students.
2,780 bed pipeline for long-term university partnerships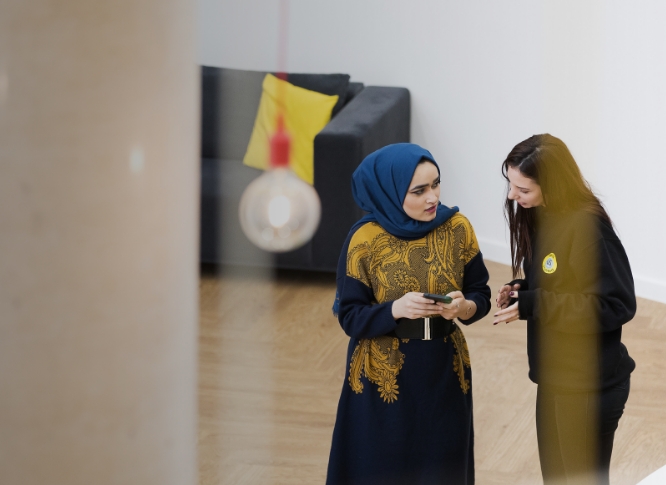 OUR PEOPLE
Providing opportunities for all, whatever their background, gender or ethnicity.
74% employee engagement during the year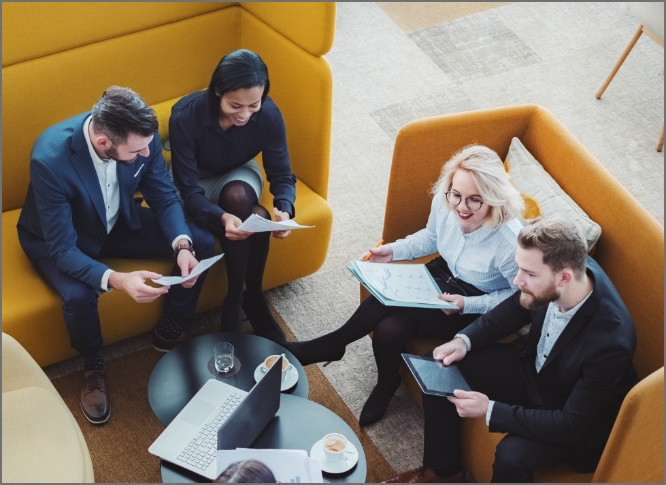 OUR INVESTORS
Superior total returns.
19% p.a. total shareholder return since 2011