Our community
A positive impact on people and places across the UK.
We believe in supporting the communities where we operate
We operate as a responsible landlord bringing positive impact for both local residents and wider communities.
Economic value
By helping to meet the growing demand for student accommodation, we create jobs locally, both during construction and during the entire lifecycle of a property. Students spend with local businesses which gives local economies a boost. The range of facilities available for local people is also enhanced as a result of the spending power of a vibrant student population.
Social value
We work hard to have a positive impact on local people and communities across the UK. We have established 'community spaces' within our properties which are used by charities and non-for-profit organisations providing services locally for a peppercorn rent. A great example of this is our Maha Devi project, a yoga therapy charity for children and adults with special needs in our Stapleton House property in London.
To drive our responsible business objectives we partner with the National Union of Students (NUS). We operate the award-winning Green Impact programme which we call Positive Impact, an engagement model encouraging positive social, sustainable and environmental behaviours.
Environmental value
The amount of rubbish generated and left by students is a huge concern for residents particularly at checkout times. Through our partnership with the British Heart Foundation we minimise this through a donation programme for unwanted items. These are sold and the proceeds used for life-saving research, with more than £1million raised to date. We also encourage unwanted food to be donated to local foodbanks.
Resolving issues
We understand that some local residents may feel uneasy about students moving into their local area. We do all we can to alleviate any concerns from pre-planning stage through the whole lifecycle of a property. With 30 years of sector experience, we have a number of initiatives in place which prevent anti-social behaviour before it starts.
Our Home Charter is designed to create a safe, respectful and harmonious environment for students and local communities and was updated to reflect the changing situation with Covid-19. This sets out what we expect of students and what communities can expect from us.
Our award-winning Leapskills programme helps prepare students for the leap to independent living.
Meeting the needs of local communities
Local residents have easy access to our site teams and emergency contact centre if issues arises. For example, at Parade Green, Oxford following negative feedback from residents, we put an engagement plan in place which involved the appointment of a community champion.
Spotlight on Bristol
30 years in Bristol
We have a special relationship with the city of Bristol and the local community built over three decades and provide extensive support to local organisations particularly those working with young people and the city's homeless population.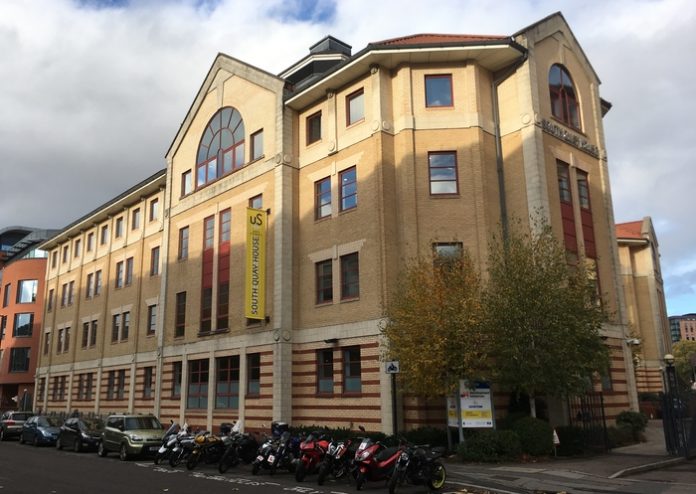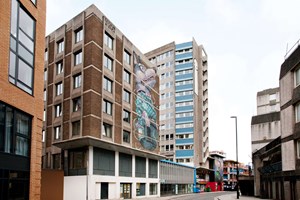 As the place where our company was started and where our head office is still based, for 30 years we have been working with the local community on a number of projects in Bristol.
Each year our employees at South Quay House nominate and vote for a local charity partner to support. Over the past three years we have worked with three different charities supporting young people in the city.
Through our property at Nelson House, we provide a multi-agency youth homeless prevention hub run by Bristol Youth MAPs and other agencies, with fully renovated and fitted ground floor rooms at a significantly reduced rent. We also provide a city-centre office and funding for a mental health worker for Bristol's Street Intervention Service, tackling the root causes of anti-social behaviour.
Other initiatives we have sponsored recently include Bristol Pride for five years and Better Bristol, part of Bristol 24/7.
Having a positive impact on people and places across the UK
CASE STUDY
Maha Devi Yoga Centre
The Maha Devi Yoga Centre in Unite Students Stapleton House, Holloway Road, London, provides subsidised and free sessions for children with disabilities.
Maha Devi Yoga is located within our landmark site in London, paying a peppercorn rent.
The charity's extended lease with Unite Students enables it to unlock emergency funding from the National Lottery, Sport England, and the London Community Response Fund so it could continue to operate during the pandemic.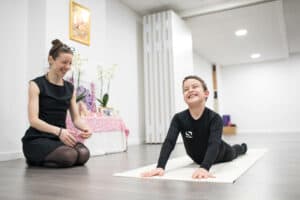 CASE STUDY
Supporting a homeless charity in Bristol
We are working closely with Streetwise, a charity in Bristol which supports the homeless and drug users. We have provided Streetwise with office space and are funding a full-time employee.
Over the past few years the impact of homelessness in Bristol has been felt by our teams, students, and local communities with regular instances of anti-social behaviour. So we are supporting Streetwise, an organisation with expert knowledge and experience around homelessness, to tackle anti-social behaviour through a multi-agency initiative,
Our support has provided and fitted out an office and meeting space for Streetwise and funded an additional full time 'street beat' worker. In the first four months of this position being filled, four clients have successfully completed an alcohol detox programme and 214 members of the street community have engaged in a methadone treatment programme.
"Working with street-based anti-social behaviour (ASB) is a very complex task that requires input from a number of different agencies. The chance to come together with those agencies will help us to unify our approach and find ways to deliver a more effective service. At the same time, building a relationship with Unite Students will allow the service to access clients and ASB hotspots that may otherwise go unnoticed."
Richard Hawkridge, Team Leader at Streetwise