People & culture
The passion and commitment of our people is the main driving force behind our success.
Doing what's right for students starts with
doing what's right

for our people

To elevate the student experience and remain a key part of the higher education sector, we know how important it is to retain true depth and breadth of expertise across our teams.

We are driven by our values and culture and a commitment to develop diverse and inclusive teams, filled with positive energy and new ideas. We provide a range of career pathways and make opportunities for progression available to all.

Supporting our Sustainability Strategy, we are developing greater representation of gender and ethnicity in senior positions to create a more diverse workforce. We believe it is important for everybody to be able to be themselves, have their voice heard and feel that they truly belong when they work with us.
Our values:
Creating room for everyone
Authenticity and diversity by striving to be welcoming and inclusive to all.
Keeping uS safe
Physical and mental wellbeing, with safety part of everything we do.
Doing what's right
Responsibility and transparency, always looking to do the right thing.
Raising the bar together
Development and efficiency, constantly striving to be better.
Government Kickstart Scheme
Providing opportunities for all
We have hired 83 individuals between the ages of 18-24 who were previously on Universal Credit and at risk of long-term unemployment through the Government Kickstart Scheme.

In 2021 during a challenging recruitment period with a high number of vacancies in frontline roles, we took part in the Kickstart Scheme, offering six month job placements and training to develop key employment skills to 83 eligible individuals. The Kickstart scheme was designed to boost employment following the Covid-19 pandemic and we remain committed to the scheme moving forward.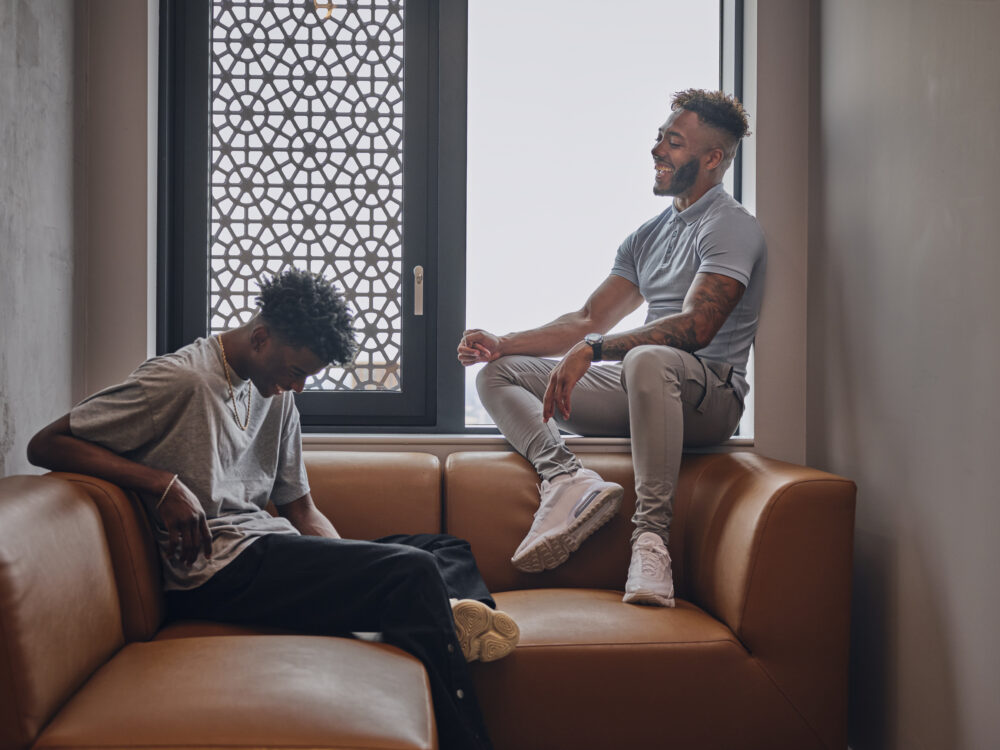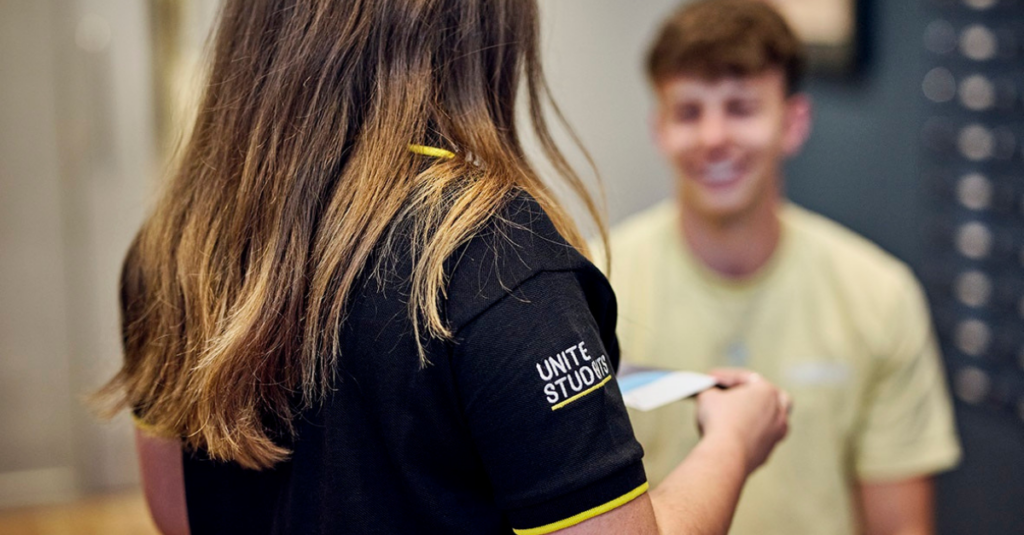 Being part of the Unite Students team
Our ambition is to be recognised as a quality place to work and we are dedicated to continuously raising standards and doing what's right for our people.
Gender pay gap reporting
We recognise the importance of diversity & inclusion and the benefits it can bring to the workplace. We welcome the Government's introduction of Gender Pay Gap reporting legislation under the Equality Act 2010 (Gender Pay Gap Information) Regulation 2017 and what it sets out to achieve.
Investors in People
We hold an Investors in People (IIP) Gold award, placing us in the top 3% of the UK organisations actively working with IIP. The award reflects our continuing commitment to our employees; creating a great place to work and developing our people to achieve their true potential.
Real Living Wage
We are proud to be a Real Living Wage employer. We understand the benefit of having a happy and motivated workforce who earn a fair salary for their hard work and commitment. We received the accreditation in 2015, the first in our sector, and we remain committed to maintaining the Real Living Wage for our employees going forward.
Talent development
We support our people in their own learning and development by access to a range of learning interventions that are linked to the skills, knowledge, and behaviours. Our Talent Development team works with the business to identify learning solutions that enable our people to develop the capabilities they need.
Parental policies
We believe in a healthy work-life balance. Our family-friendly initiatives reflect our commitment to equality and provides our people with support and clear guidance to ensure they are fully aware of their entitlement.