Diversity, equity & inclusion
We're creating a culture where being different is valued. A culture where our people and students can thrive and there's room for everyone, no matter what their background or circumstances.
How we're creating room for everyone
At Unite Students, our purpose is to provide a Home for Success. That means going beyond offering a room in which to sleep or a place to work, and instead creating an environment in which people can grow and thrive. 'Home' means different things to different people, but fundamentally, it needs to be somewhere people feel they belong.
As such, we're moving away from the phrase 'Equality, Diversity and Inclusion' (EDI) and towards new language which highlights the importance of belonging and more accurately captures the holistic nature of inclusion: Diversity, Equity, Inclusion and Belonging (DEIB).
Our Awards
Unite Students receives international diversity and inclusion awards
Unite Students has been internationally recognised for its commitment to diversity and inclusion after receiving the Diversity Champion Corporate Award and International Inclusion Award, which form the International Diversity & Inclusion Awards 2023, by awarding body Diversiton.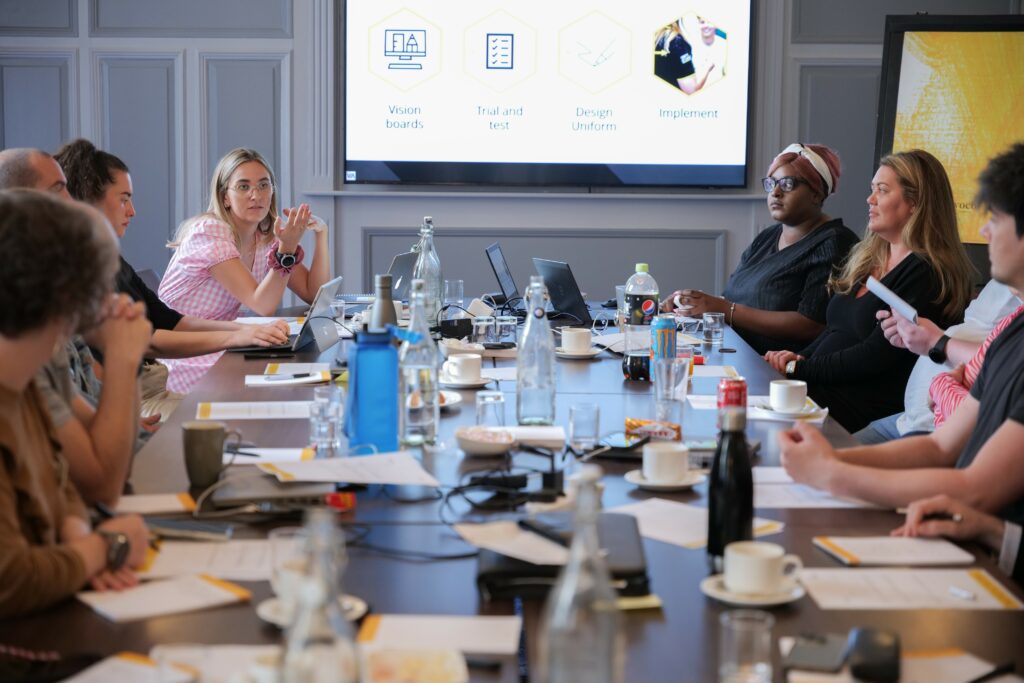 Unite Students' three-year Diversity, Equity, Inclusion, Belonging and Wellbeing (DEIB&W) strategy, 'We are US', was praised by independent assessors for its development and named "a very good example" of providing accessible information that could be understood by those who may not be familiar with DEIB work. Awarding Unite Students with an application score of 90%, assessors described the business' DEIB policies as "strong, practical and comprehensive".
Its Living Black at University (LBU) report was highlighted as a "fine demonstration" of an organisation's response to better understand Black experiences. Verifiers added there was also a clear senior leadership commitment to ensuring that the report's solutions were found through partnership, to the benefit of the sector.
Assessors said:
"It's great to see that the Living Black at University report has also provided further research in a field which is underserved. The inclusion of LBU resources is great to see, particularly the report's research toolkit to assist others to replicate the research process with their own student bodies. Indeed, all the commissioned resources are appreciated and certainly have the potential to amplify DEIB across the sector."
The feedback added the Living Black at University Conference – featuring the Unite Students Commission on Living Black at University, which was launched by the company to support the higher education and private student accommodation sectors' response to its LBU report – had led to "useful and practical" takeaways.
Other highlights included Unite Students' partnership with 10,000 Black Interns, which saw interns placed with the company to provide "real engagement" and support organisational goals. Plus, the company's participation in National Student Pride, an event it is now a gold sponsor of.
Unite Students' employee forum, Culture Matters, was labelled an "excellent example" of the business' commitment to inclusive engagement and communication at all levels of the business. The company's International Women's Day employee stories were also commended.
Sam Kingsley, Head of Belonging and Engagement at Unite Students, said:
"Building a Home for Success requires us to think about belonging every day and our We are US strategy is the blueprint for our journey, reminding us of our ambition of being an instinctively inclusive organisation. There is still a lot of work to do but this achievement is a great demonstration of the progress we have made and an even bigger motivator for us to continue to create room for everyone."
Our people
Supporting trans employees
"I don't think that I could have been in a better workplace to be transitioning right now, because we've got programmes that support trans people and we're visible within the business."
George Moses - Student Experience Team Manager for Leeds South - shares his experience of transitioning while working at Unite Students, his journey to gender affirmation, and how student accommodation professionals can support students and colleagues going through this experience.
NEW: Living Black at University Commission Report
Our new Commission report shares practical tips and resources for improving Black students' accommodation experience.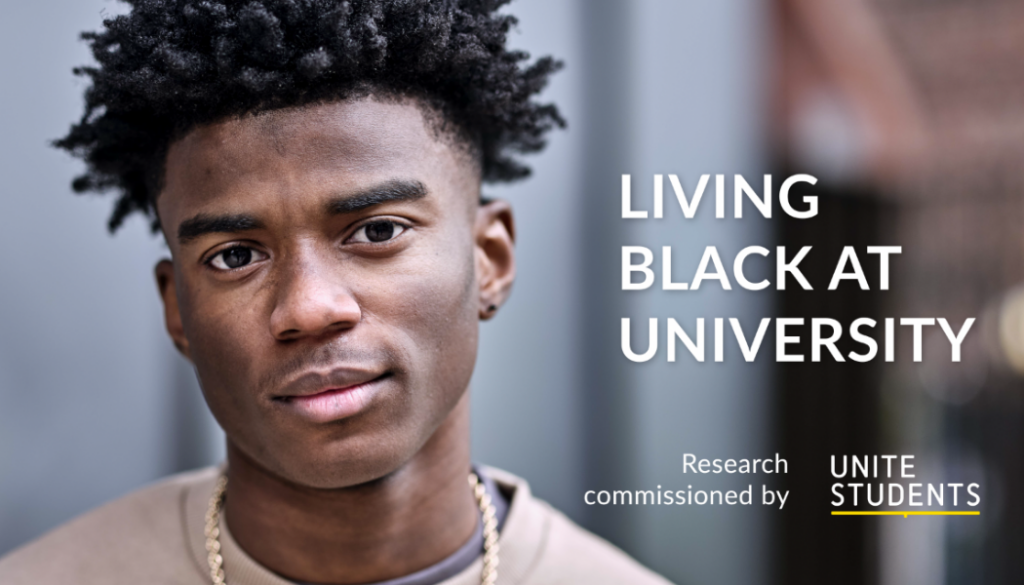 Living Black at University
Time spent living in student accommodation is important and memorable. Through our Living Black at University research undertaken in 2021 we wanted to listen to Black students talk about their experiences in accommodation in their own words.
Women in property
Listen to Claire Barber, our Asset Management Director, discuss the important topic surrounding the retention of women within our industry. Supported by Ladies in Real Estate, the podcast discusses the low percentage of females at senior level joining the property industry and in particular, Diversity, Equity, Inclusion and Belonging within the sector.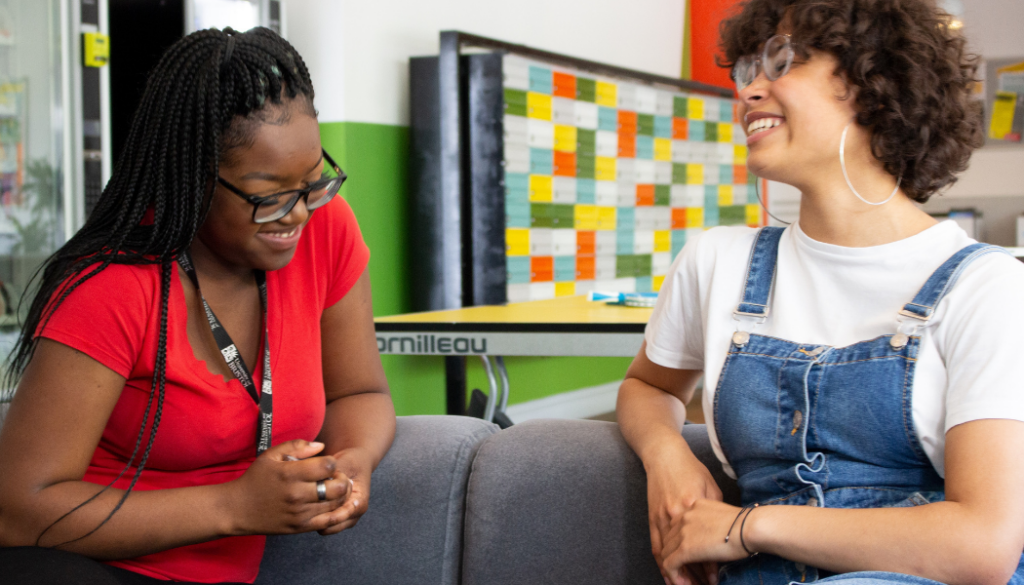 Leapskills
In response to research showing that 61% of young people are apprehensive or nervous about making the leap to independent living, Unite Students has created interactive workshop, endorsed by the Department for Education, for use with schools. Leapskills helps to prepare 17- and 18-year-olds for this important transition and has been used by more than 3,000 young people.
THE UNITE FOUNDATION
With our support, the Foundation provides a home at university to 80 new students each year. To date it has awarded 514 scholarships and 254 scholars have graduated.
2022 marks the Foundation's 10th anniversary so we have renewed our commitment to the Foundation, agreeing a long-term funding commitment which will help the charity realise the ambitions of a new five-year strategic plan.
The Foundation continues to develop new delivery models enabling university partners to participate in its scholarships, increasing the number of accommodation scholarships available.
Find out more

Health & safety
We're committed to creating and maintaining an exceptional standard of health, safety and security. Whilst creating an environment where people feel safe to challenge us if something doesn't seem right.

Wellbeing – employees and students

Opportunities for people to develop and grow