10,000 BLACK INTERNS: Providing opportunities for all
In June, we welcomed nine interns to Unite Students as part of our partnership with 10,000 Black Interns.
10,000 Black Interns is a charitable organisation which aims to provide paid internships for a minimum of six weeks to individuals from a black heritage background.
This is a key programme for us with equity and belonging at the foundation of our values.
Rhiannon Thomas, talent and early careers manager, said:
"We are really proud to be working with 10,000 Black Interns and the nine interns who have joined us across the business.
"We recognise our responsibility to create healthier and happier workplaces by creating a sense of belonging, which is why being part of this programme is so important to us.
"We're committed to creating room for everyone and we want to give opportunities to individuals, and to help our business grow diverse talent for the future."
We've caught up with three of them to get their take on what the programme means to them, what their time with Unite Students has been like and what more can be done to make work places more inclusive…
Jessica Eve
University of Bristol
Communications intern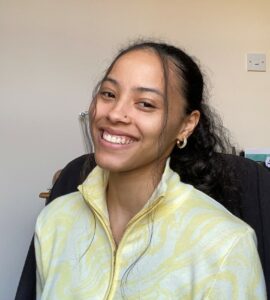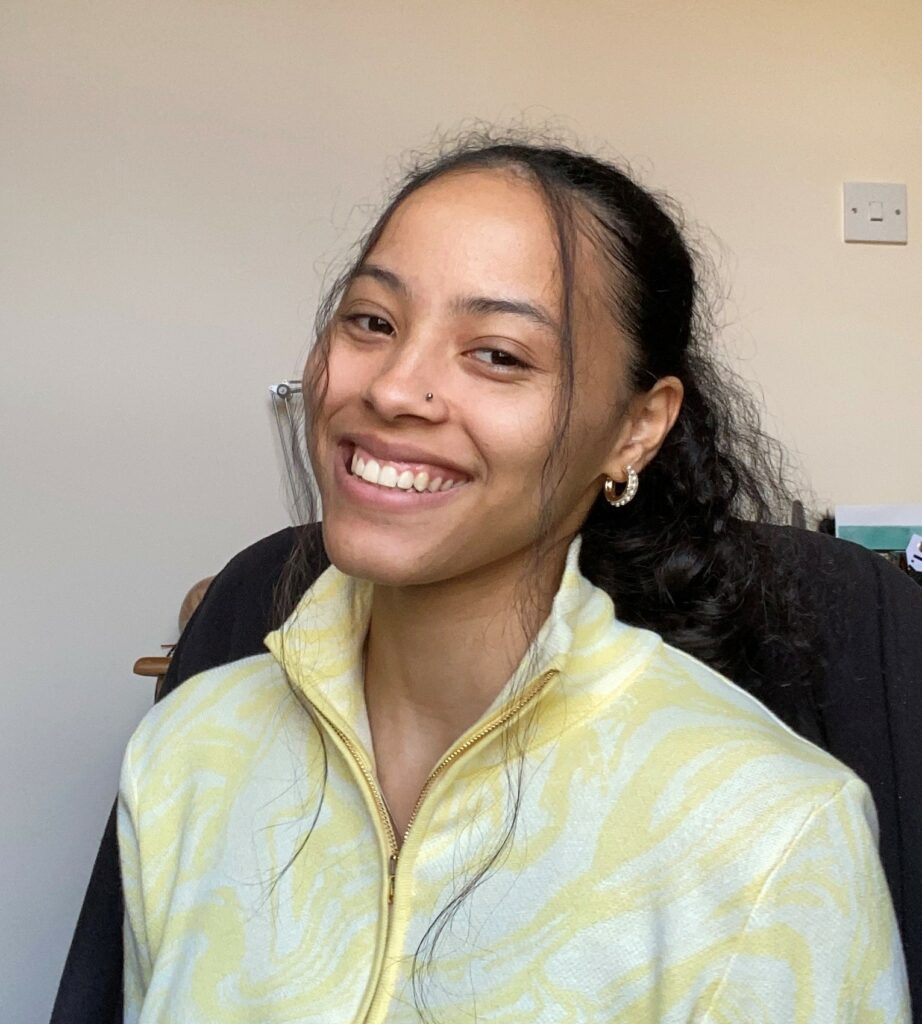 My first introduction to 10,000 Black Interns began last year when a friend at university offered me a positive recommendation about the programme. Wanting to gain some productive career experience over the summer, I decided to enrol in the programme myself. Given the difficulties black people face in navigating the corporate landscape, I thought the programme was important in strengthening the confidence of black students during the recruitment stage, as well as providing real opportunities to improve our career prospects.
Prior to this internship, I had heard about Unite Students when I was applying for first-year accommodation through my university. I had also viewed some of the properties whilst attending university open days, however, I didn't quite know how large the company was until I started first year and noticed a lot of my course mates were staying at Unite accommodation. So far, I have been pleasantly surprised by the internship programme at Unite. Everyone at the company has been cheerful and friendly and it's clear a lot of effort has been made to make the internship programme itself as beneficial as possible. The induction days were particularly useful in settling into the new environment and understanding the company culture. I'm hoping by the end of the programme I would have built up a strong network of contacts with a wide range of people at Unite. I also hope to be able to say my contribution to the business during my time here was valuable, despite such a short timeframe.
Unite Students appears to be a company that is not afraid of change and wants to make continuous improvements to the way they do business. Programmes like the 10,000 Black Interns scheme are important in making tangible steps towards a more diverse and inclusive workplace. Going forward, rather than just employing standard policies and procedures, it would also be great to see more businesses actively celebrating diversity and inclusion through workplace activities.
Andrew Nartey
University of Hertfordshire
Diversity, Equity, Inclusion, Belonging & Wellbeing intern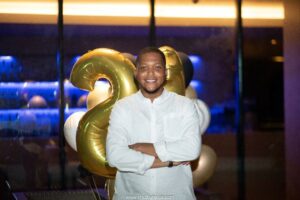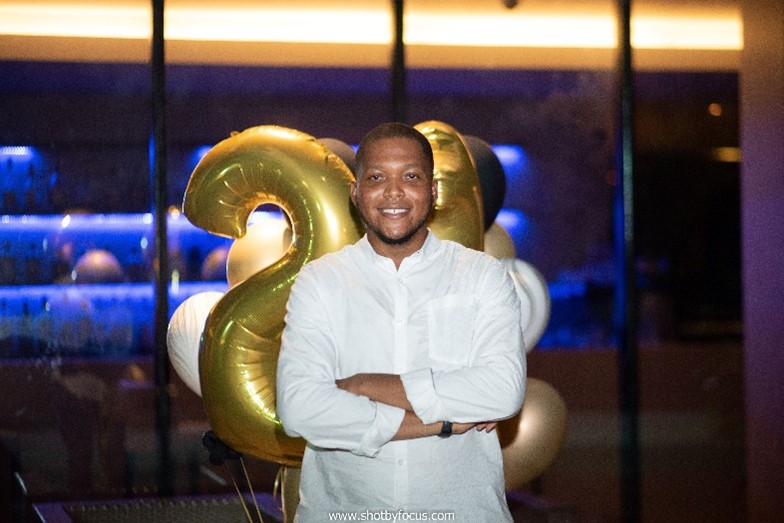 I received an unexpected call on October 16, 2021, informing me of the electrifying 10,000 Black Interns programme. Since making the decision to apply for the programme, I haven't lamented the choice; rather, I have felt joy. I started working at a young age while still in school and I knew that taking this step would pave the way for a plethora of opportunities in my early career journey and put me miles ahead of my peers in the market.
As a young, black man, I made the decision to change things up, make a difference, and position myself for success. Being on a learning curve and hungry for knowledge in a world that is changing, this opportunity is significant to me. I came to the realisation that I needed to gain work culture experience as a business administration major to help me swiftly land a fulfilling position.
The start of the story has been fascinating. I've encountered a lot of good people who are each making a difference for the better in their own special manner, that I will cherish forever. I have gained a lot of knowledge about Diversity, Equity, Inclusion, Belonging (DEIB) and Wellbeing and its significance in the organisation as a catalyst for employee satisfaction and the success of the business on many levels. I have personally relished working on Unite Monthly's communication plans and PowerPoint slides among other things, incorporating essential aspects from our strategy.
Upon completing this internship, I wish to be more knowledgeable about DEIB & Wellbeing and a champion for this subject. People are intricate and unique, fusing their personalities and experiences to give an array of options. Businesses can unlock a briefcase full of ideas and viewpoints when their staff are from a diverse background. Unite is already advancing with innovative strategies, but the addition of an international food's potluck day will encourage the business to celebrate many cultures. I admire Unite Students, my internship position here, and the principles the company upholds. I can confidently say, "We are US."
Motunrayo Lawal
University of Bristol
Marketing intern
I was quite keen on doing a summer internship but wasn't sure where to start. I did some research on what companies to apply to and what roles may be relevant to my interests. That's when I came across the 10,000 Black Interns programme. In a way, it seemed as though it found me just when I needed it.
As an international student, I wasn't quite sure what to expect from the UK job market and how I'll be able to integrate myself into it. Signing up for the 10,000 Black Interns programme felt like a safe space in which I could fully navigate myself and gain access to a wide range of opportunities. It's important to me to be in an environment where I feel the most supported. That way, I can be the best possible version of myself.
The first few weeks have been amazing. The internship so far has enabled me gain useful insight and knowledge into a range of things. I've been given the opportunity to explore career paths in marketing, graphic design, and user experience/user interface design. It's also helped me gain more confidence in the workplace and establish relationships outside of university. At the end of this internship, I am hoping to have developed new skills and refined existing ones. Not only to gain an edge in the job market, but to also actualise my dreams and to become the woman I aspire to be.
I think it's important that people of all genders, race, religion, sexual orientation, and age feel not just represented, but also involved in the workplace. It's often easy to have a diverse workplace but businesses should always strive to ensure that there is genuine inclusion. Does everyone have an equal opportunity to contribute to the business? Do they feel safe in the workplace? These are the questions that businesses need to ask to hold themselves accountable. It's also relevant that businesses hold seminars and workshops to address any unconscious bias that may exist in the workplace.
We'd like to say a big thank you to all the interns who joined us this summer and gave us such valuable insight and feedback. We wish you all the best in your future jobs.
Jessica Eve
Kayode Aikulola
Boluwatife Yemi Lebi
Oluseyi Gachegua
Andrew Nartey
Dania Fahad
Aanuoluwapo Muslimat Aminu
Motunrayo Lawal
Omayeli Boyo