Unite Students completes £65million refurbishment of three properties in Manchester
Refurbishment of three properties in Manchester – Parkway Gate, Kincardine Court and New Medlock House – was completed in time for start of 2022/23 academic year
£65 million project saw the addition of 137 new bedrooms, and improved sustainability throughout, including installation of air source heat pumps
Unite Students, the UK's leading manager and developer of student accommodation, has completed the £65million upgrade of three properties in Manchester.
The three buildings – Parkway Gate, New Medlock House and Kincardine Court – all reached practical completion in time for the arrival of students at the start of the 2022/23 academic year and are now fully occupied.
Parkway Gate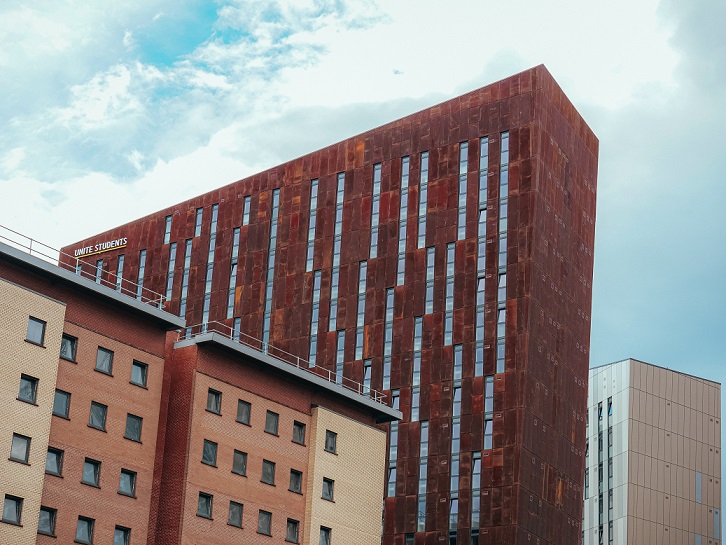 Parkway Gate was the first of the properties to be completed, with 754 bedrooms being refurbished, including the creation of 24 new bedrooms.
The £38million project includes full keyless functionality along with the installation of a new CCTV system.
Students also have a new reception space and a host of new amenities including a gym, cinema room, yoga room, karaoke room, games room and various study spaces. The courtyard space, which sits in the middle of the three blocks, has also undergone a complete makeover with new furniture, planting and audio system.
New Medlock House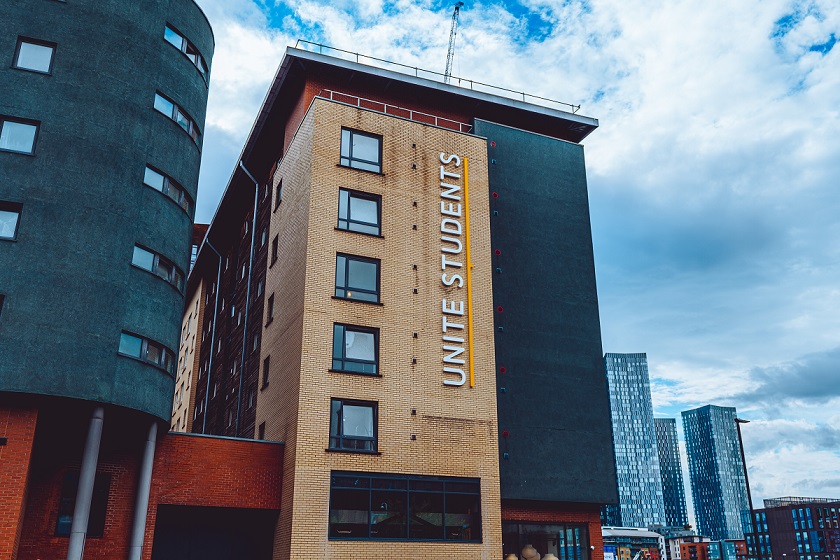 New Medlock House, which is located next to Parkway Gate on Chester Street, underwent a £11.2million refurbishment, adding 21 new bedrooms to now house 696 students.
Sustainability has been at the heart of all the refurbishments, with the installation of air source heat pumps on the roof of New Medlock House and a new supply pipework to feed all mains hot water to the flats.
There was previously a retail space under the building, which has been transformed to create a spacious new reception and amenity space including a live music room, dance studio and post room to store parcel deliveries.
Kincardine Court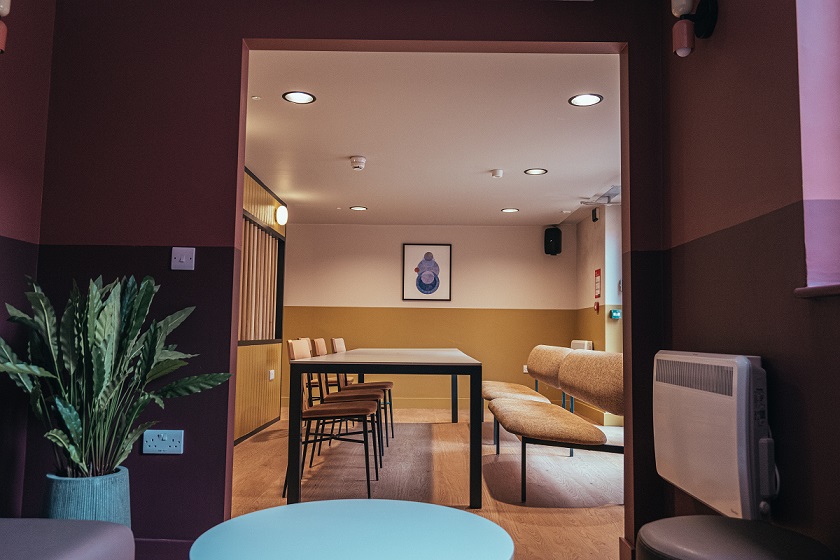 At Kincardine Court, on Kincardine Road, there was a focus on creating flats for post-graduates.
The property saw a £12.1million 92-bed new build extension, as well as a £3.28million refurbishment of the existing property over 16 weeks. All existing flats were upgraded to make them more suitable for post-graduates, including the revamp of ensuite bathrooms, and study areas as well as the installation of a new heating system. The kitchens were all fully replaced and now include a dishwasher.
The reception area was also remodelled, and common space was redesigned to give a spacious study area, with breakout rooms.
Tom Brewerton, Group Development Director, said:
"This refurbishment project in Manchester demonstrates our commitment to constantly improving the student experience, not only with the building of new properties but also by upgrading our existing portfolio.
"Sustainability has been at the heart of the work we have carried out to ensure a home for success for the future. Our residents' wellbeing is our priority, which is why these improvements were required. Students and staff alike will now reap the benefits of these fantastic new spaces, built to the highest specs."
Find out more about our recent new properties Hayloft Point and Campbell House.
Notes to Editors
For further information, please contact Unite Students press office on 0117 4506300 or email: press.office@unitestudents.com
About Unite Students
Unite Students is the UK's largest owner, manager and developer of purpose-built student accommodation (PBSA) serving the country's world-leading higher education sector. We provide homes to 74,000 students across 172 properties in 25 leading university towns and cities. We currently partner with over 60 universities across the UK.
Our people are driven by a common purpose: to provide a 'Home for Success' for the students who live with us. Unite Students' accommodation is safe and secure, high quality, and affordable. Students live predominantly in en-suite study bedrooms with rents covering all bills, insurance, 24-hour security and high-speed wi-fi. We also achieved a five-star British Safety Council rating in our last audit in 2020.
We are committed to raising standards in the student accommodation sector for our customers, investors and employees. This is why our new Sustainability Strategy, launched
in 2021, which includes our social impact strategy with a significant focus on providing opportunities for all.
Founded in 1991 in Bristol, the Unite Group is an award-winning Real Estate Investment Trust (REIT), listed on the London Stock Exchange. For more information, visit Unite Group's corporate website www.unite-group.co.uk or the Unite Students' site www.unite-students.com