What your university needs to know about the class of 2022
As the academic year fast approaches, the Higher Education sector is preparing for thousands of prospective students preparing to head to university for the first time. But who are 2022's applicants, and what does the class of 2022 need at university?
With a view to starting to answer to these questions, Unite Students is delighted to share our inaugural Applicant Index report, available for download now.
University applications are at an all-time high, with the applicant population becoming ever-more diverse. These are things that we objectively know about this year's university applicants.
But do we know how their priorities and concerns differ to last year's cohort? Will more of them require mental health support or reasonable adjustments for disabilities? Do they feel confident talking to people from different backgrounds to their own? And if we don't know these things, are we really prepared for their arrival in September?
In light of these questions, we have created the Applicant Index to begin answering these questions – helping our university partners to better understand the students who will soon be living and learning in their buildings, and prepare for any areas of key focus before they arrive.
The fundamental idea is similar to previous years' applicant surveys, but going forward, the index format will allow us to track directly against previous years' results and establish any notable differences between cohorts.
You can download the full report here. Additionally, if you would like to run your own analysis, we have made the raw data available for your use – you can access everything you need here.
Here's a summary of what we've learned about the class of 2022 from this year's Index.
The class of 2022 is mostly positive about how they will adapt to academic life
Universities will be relieved to hear that, despite the disruption caused to schools by the pandemic, the highest score in the Index was on the topic of learning. Although there may be some imposter syndrome in play, with just over a third of applicants (37%) concerned that they might struggle to keep up with others, ultimately there was confidence that they would adapt to the demands of the course.
Just 6% were not sure that they would complete their course, with the same number saying that they were not confident that they could learn the knowledge or skills needed for their course. This compares to 83% who were sure they would complete their course and were confident in learning the requisite skills and knowledge.
Applicants want to belong at university – and be part of a diverse community
'Belonging' is becoming a major focus within the sector; at Unite Students, we've recently adapted our language around diversity and inclusion to include 'belonging'. This focus appears to be well-founded, with 8 in 10 applicants saying that they would like to feel like they belong at university, and nearly two-thirds of applicants saying that they want to be an active part of the student community while at university.
It's one thing to express an interest in the idea of being part of a community – but given the worrying findings from our Living Black at University report, do applicants want this community to be diverse?
The answer is overwhelmingly yes, with 83% agreeing that they wanted to make friends with people from different backgrounds to them and just 7% disagreeing. However, they may need some support in achieving this; a supplementary question asked applicants whether they were confident in talking to people from different backgrounds, and just 66% agreed that they were.
There are also reminders that not everyone is inclined towards a social experience at university: about a quarter of applicants stated that they had little interest in the social side of university. We can speculate as to why this might be – perhaps introversion, or a laser-focus on academic pursuits – but, given that at least some of these applicants still expressed a desire to belong at university, it is worth considering how ResLife programmes and events in accommodation can integrate those who are less outgoing.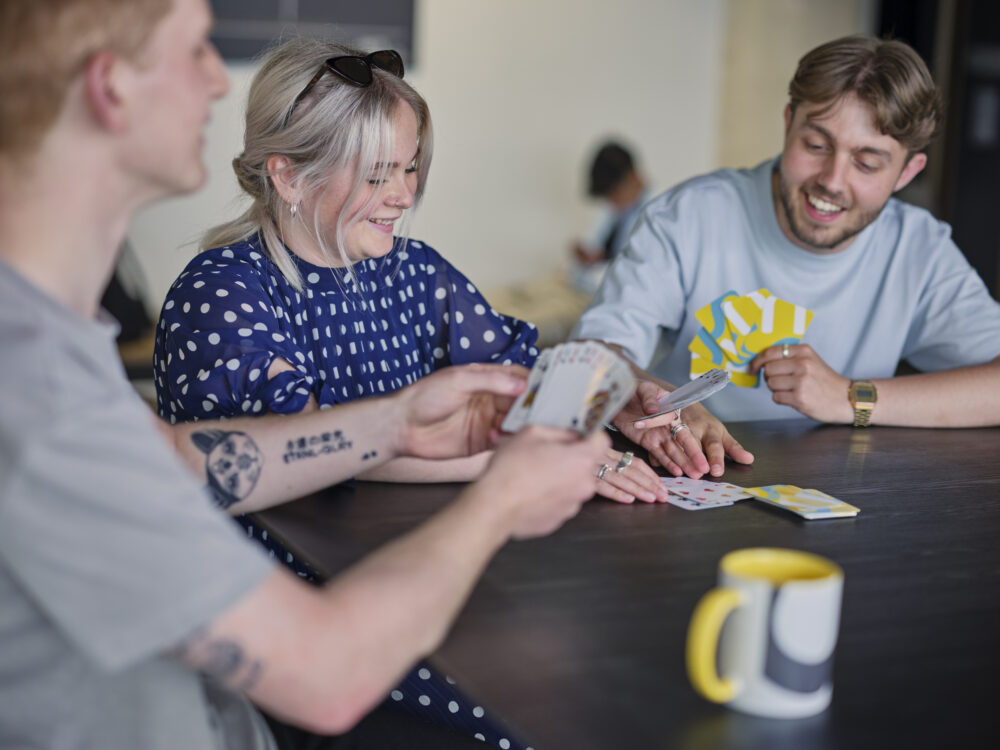 This cohort has anxieties around their finances
Perhaps the most talked-about topic of the summer is the climbing cost of living, about which we published a guide for parents and students earlier this year – so it's perhaps to be expected that applicants had less confidence around finance than other themes in the Index.
Over a third of applicants (36%) agreed that financial issues were having an impact on their mental health – but a healthy 60% feel confident about budgeting and asking for financial help. However, these scores were lower for applicants with a disability, and those who are care experienced or estranged from their families.
Female applicants also felt less confident about their financial means and ability to budget than male applicants, in line with Blackbullion's warning of an emerging student gender finance gap.
Applicants are passionate about climate change – but behaviour change doesn't necessarily follow
This week's record-breaking temperatures in the UK are a timely reminder of the impact of climate change, and Generation Z is broadly considered to be passionate about climate activism.
Our data bears this out, with 77% specifically agreeing that it is 'extremely important' to address climate change and just 8% disagreeing. Behaviour change, however, was less consistent. While nearly 8 in 10 applicants (79%) confirmed that they already recycled, only 50% said that they had made sacrifices in order to live more sustainably.
Given the rapid rise of energy costs, purpose-built student accommodation providers may be concerned that only 60% would describe themselves as being careful about their use of electricity and water. All of us across the sector will need to think about how to work together to influence sustainable student behaviours, in addition to efforts to make buildings more sustainable – such as decarbonising hot water.
Applicants aren't keen to disclose mental health conditions
Student mental health and wellbeing is a key consideration in the Higher Education sector, and UCAS data shows that in the past decade there has been a significant increase in the number of students declaring a mental health condition in their university application. However, there is still work to be done, as our findings show that 1 in 3 applicants with a mental health condition don't plan to tell their university.
However, universities and accommodation providers will be relieved to know that there may be a way forward on this.
35% of all applicants would have liked to learn more about student support services before arriving at university, with LGB+ applicants* and those with a disability particularly keen to learn more. We might expect that a greater awareness of the support on offer to students would make them more comfortable disclosing their condition at the point of application. (*Participants were asked separately about their gender expression and sexual orientation – because, for example, a person can identify in multiple ways – i.e. as a gay, trans man – and so the findings report these groups separately. However, Unite Students recognises and affirms Trans+ people as a fundamental part of the LGBT+ community.)
When canvassed about potential ways this might be activated, the most popular options were 'better information on the university website' and 'an open day that focuses more on these services'. These are some ideas to take forward for the next cohort.
For more findings, you can download the 2022 Unite Students Applicant Index report now, and find the dataset and other resources here.
We hope that you and your teams will find this data valuable in informing your preparations for the year ahead, and look forward to sharing more insight throughout the year.