What does an international student's journey look like?
Bernadette Cochonat shares an overview of the challenges and milestones in the journey of an international student to the UK.
Universities and accommodation providers offer a significant amount of support to international students once they are in the UK. However, their journey doesn't start the moment they arrive here. Students must first complete numerous steps in their home countries, and the time they spend preparing for their international studies can be as long as – or even longer than – their experience abroad itself.
Choosing a study destination and a university
The first step for students is to decide which country they will study in. Parameters taken into account include quality of teaching, universities' acceptance criteria, cost of living, visa application complexity, work experience opportunities, and how valuable their degree will be back at home to secure a good career.
Many apply for universities in multiple countries to keep their options open, but the UK is one of the preferred destinations for international students, thanks to its high quality of life and the strong reputation of British universities. The Post Study Work Visa (PSW), recently introduced, allows students to stay in the UK for two years after their studies to work; this is also helping to boost the popularity of the UK as a study destination.
Once students have decided to come to the UK, they need to choose a university. This is such an important step that in places like China, India or Nigeria, it is quite common for students to consult education agents for their expertise and advice on courses' eligibility criteria and curricula. Agents assist with the whole application process, helping students and parents understand technical jargon like "firm choice", "insurance choice", "clearing", "adjustments" and so on. Their fees vary from a few hundred to several thousand pounds, depending on the services required.
After accepting an unconditional offer from a university, students receive their Confirmation of Acceptance for Studies (CAS) letter from the UK university and then they can start their visa application; students with a conditional offer must carry on their efforts until they meet all the requested criteria. They cannot apply for their visa until they have a CAS letter in hand – and the later they get it from the university, the more stressful the visa application becomes.
Many international students are only able to start dealing with their visa application from August for the September intake.
Visa application
Students applying from outside the UK can start the process up to six months before their course starts. The UK recently implemented a new points-based system, requiring students to accumulate 70 points to obtain a student visa: 50 for submitting a CAS letter, 10 for meeting the finance requirements, and 10 for proving their proficiency in English. Following Brexit, EU students now need a visa for courses longer than six months.
A student visa costs £348 for applications made abroad and £475 for applications from the UK, and students need to attend an interview with an immigration officer as well as having their fingerprints taken. Additional documents may be requested depending on the country of application.
Finance
As part of the visa application process, students must prove they have had a specific amount of money in their account for at least 28 consecutive days before their application: for students coming to the UK for at least nine months, this amount should cover their tuition fees plus £1,334 per month for London (£12,006 for nine months) or £1,023 per month for other cities.
Students coming with dependents also need to prove they have additional funds to support them. Students financing their studies with a loan or scholarship have to provide evidence of the money they will receive. Application checks vary from country to country (more details are available on the UK government website).
The final decision on loans and scholarships can be given to students almost at the last minute, meaning visa applications have to be rushed in order for students to reach the UK in time for their course start date. The preparation to secure sufficient finance and provide evidence of these funds can be quite stressful.
Health
In addition to visa costs, international students – including EU students – must pay an Immigration Health Surcharge (IHS) to access the NHS: this costs £235 for 6 months or £470 for a year. Students coming from a list of over 100 countries, including China, India, and Nigeria, must also provide a TB (Tuberculosis) certificate to apply for a visa.
The test must be taken in a clinic approved by the Home Office. Some countries have very few approved centres; students sometimes need to travel a long distance to get this test; other countries don't have any approved centres and students need to go to a neighbouring country to be tested. The cost for the test is generally between £50 and £200, and in some cases, it can take weeks or months to get an appointment for the test.
English Test
Students need to meet the English level required to access the course they apply for. While the most common test is IELTS, most UK universities accept tests such as TOEFL, Pearson (PTE academic) or Duolingo (DET). The cost of these exams generally ranges between £50 and £250, and the preparation for these exams can take up to a year for students to reach the level required for the course they apply for. Students failing to meet the English language requirements have to either defer their study plans or look for another course with lower English level requirements.
Usually, students get confirmation of their visa acceptance within three weeks. For an additional fee, students can also apply for priority or super priority services to get a quicker response.
According to the UK Visa blog, 98.43% of student visa applications were accepted in 2019, but while fewer than 0.5% of applications from China, Malaysia or Thailand were rejected, the rejection rate for applications from certain countries can exceed 7%. The main reasons for visa applications to be rejected are inaccurate information or lack of evidence of secured funds.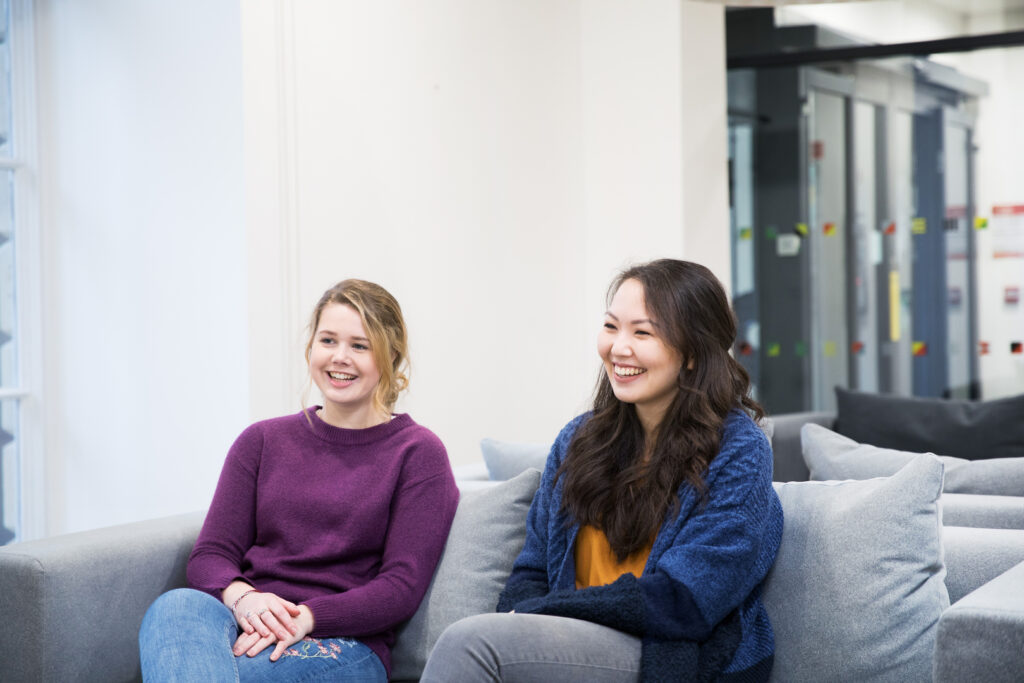 Tuition fees and scholarships
Since August 2021, EU students must pay the same tuition fees as other international students, but EU students who arrived in the UK before the end of 2020 can apply to the EU settlement scheme to continue to study and work in the UK.
International students are not eligible for student loans from the UK government, but various scholarships are available depending on their country of origin and field of studies. Most UK universities also have their own scholarships and offers but, although there is plenty of support available, it can be quite overwhelming for students to know where to look and how to apply.
Preparation before coming to the UK
International students who have decided to start their journey to come to the UK can also take a free online course prepared by the British Council with the collaboration of the University of Reading. Hosted on the online platform Future Learn, Prepare to Study and Live in the UK is a four-week course to familiarise students with life in the UK.
In parallel with their visa application, students need to book their accommodation.
Student accommodation in the UK can be quite different to what is provided in other countries. For example, in some countries, like in the USA or China, rooms at universities are shared by several students, while in the UK, each student tends to have their own room. In some countries, it is normal to have gender-specific properties or flats. Some international students may also be surprised by the party life in UK student properties, where socialising involving alcohol is not something they are used to.
As the leader in the purpose-built student accommodation (PBSA) sector in the UK, Unite Students has a strong international footprint. We understand how important it is to inform international students and their parents about their accommodation options and to advise them on the type that best matches their budget and needs. Safety is often a key concern for parents, while proximity to campus is a main factor for students when choosing their accommodation.
Our international offices in China and Cyprus advise students and work closely with a network of agent partners supporting students with accommodation booking. We also have dedicated teams in the UK to assist with student enquiries via multiple channels: web chat, calls, emails, and social media.
We advise students to secure their accommodation as early as possible. International students who book a room with Unite Students but are not accepted on the course they apply for, or whose visa application is rejected, can cancel their accommodation booking without penalty with our International cancellation policy.
Before coming to the UK, international students have already spent a significant amount of money, time and effort to prepare for their studies abroad – this investment demonstrates their resilience, dedication and commitment. It also means their expectations are very high, as they want to get the best value for money once they are here. The better we assist students on their journey before they reach the UK, the better their experience will be once they are here.
Read Bernadette's feature on supporting Chinese students' mental health here, and her interview with China office manager Hattie Zhao here.