Interview: How does Unite Students support Chinese students moving to the UK?
Chinese students make up the largest international demographic of students in the UK. Here, Bernadette Cochonat interviews Hattie Zhao, our Beijing-based Client Relationship and Operations Manager.
In 2021, the UK government released an updated International Education Strategy, with ambitious targets and a roadmap to 2030. Unite Students already provides a home to students from over 100 different countries, with an international footprint that can be traced back more than 20 years, when we set up a team in Cyprus.
In 2014, Unite Students also established a presence in China. Through our team in Beijing, we have successfully developed a network of partners to work closely with Chinese students.
Leading the team is Hattie Zhao, our Client Relationship and Operations Manager. Hattie studied and worked in London for over 7 years, working at the BBC and completing Masters degrees in Broadcast Journalism and Human Resource Management. She initially planned to become a journalist, but finding the reality of journalism in China to be very different to what she'd learned in the UK, she began working for a UK university and later joined Unite Students in 2015.
Here Hattie shares her thoughts on the current situation and her experience of watching the Chinese market evolve in relation to the UK Higher Education sector.
Q: You've been working at Unite Students for over 6 years now. Can you tell us a bit more about this journey into the Chinese market? How did Unite grow its presence in China over the years?
A: Unite Students set up its China office in 2014, aiming to provide a high-quality service to Chinese students before their departure to the UK. I joined the office at the beginning of 2015. We have a team of five people; two of whom are full time (including myself) and three part time.
The office builds and maintains agent and university relationships – over the years we've gone from dealing with hundreds of agents to about 10 now – as well as supporting international sales. This year has brought unprecedented challenges for our industry, including for our partners here in China. We had to adapt our approach: so far this has been successful, and our results are giving us confidence.
Our service at the China office also includes answering students and parents' inquiries over the phone, through emails and social media accounts. With the pandemic, the office had to deal with up to one thousand emails, plus hundred calls, per day at the busiest. On top of that, we also organise marketing activities including pre-departure events, which offer an opportunity for Chinese students to find out what they need before they travel to the UK.
Over 100,000 Chinese students come to the UK every year. Why do you think the UK is attractive as a study destination to Chinese students? And has the perception of Chinese students towards UK Higher Education changed over time?
Degrees from UK universities are recognised and held in high regard globally due to excellent teaching and the historic high standing of the UK Higher Education sector; this makes them competitive in the job market. The courses are also typically shorter than in China, with a bachelor degree often taking three years to complete instead of four, and Masters degrees usually being a year rather than the three years it takes in China. When I was making the decision to study abroad, the shorter study period was a key factor.
The UK is also one of the safest places in the world, a major consideration for most Chinese families who have only one child. The British government has also provided an easy visa application process, and universities have a rather simple application process as well. Additionally, the British English accent is seen as more attractive to Chinese students compared with American English.
Due to political and safety reasons, the number of Chinese students applying to study in the USA has shown its lowest growth in a decade, and last month the Ministry of Education in China warned Chinese students about the safety of studying in Australia. Many students who originally planned to study in these countries have decided to study in the UK instead, especially with the return of the PSW visa – allowing international students to stay two more years for work after getting a degree from a UK university. This improves work experience opportunities in the UK and allows Chinese students to stay longer to experience more culture and experiences.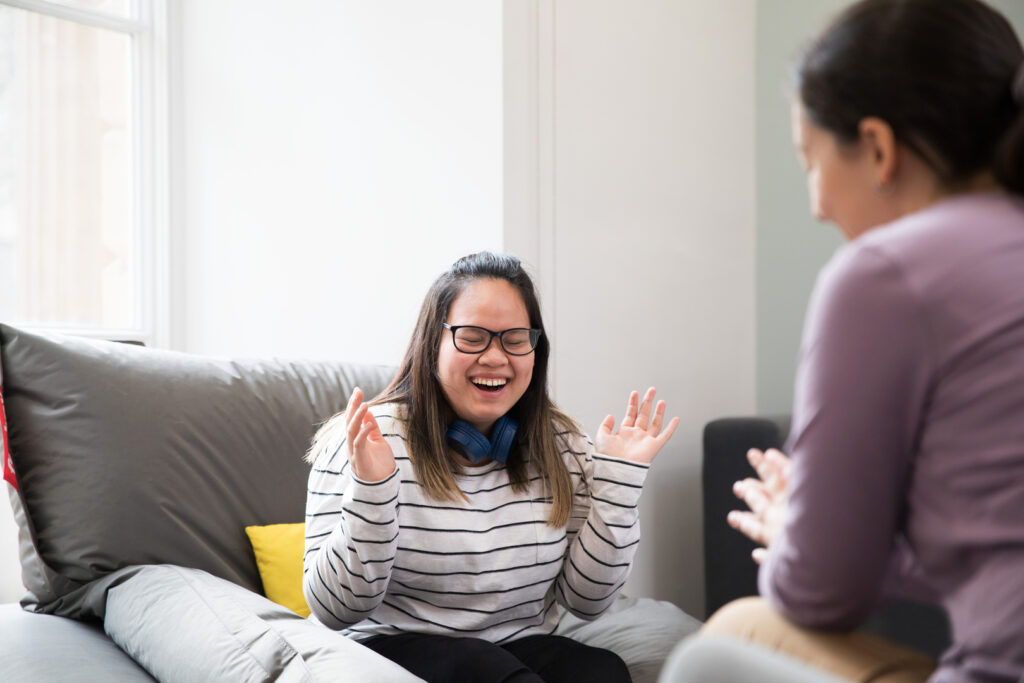 With the pandemic, many Chinese students had to adjust their plans to study abroad, defer their studies or cancel altogether. With lockdowns continuing to take place in China, what are the main factors that will influence Chinese students' decision about whether to study in the UK?
The number of Chinese students enrolling in UK universities for 2020 decreased by 58%, and the University of Oxford has forecasted that international student mobility can only go back to 2019's level by 2025 – although I personally think it can bounce back sooner. Factors that will influence students' decisions are whether there will be campus-based teaching, and the availability of flights, visas and English exams – that sort of thing.
And how do you think the pandemic affected Chinese students' accommodation choices?
Pre-Covid, Chinese students typically seemed to favour ensuite rooms, believing them to be the best value for money. But during the pandemic, more and more Chinese students realised that studios are safer during the current situation.
I recommended a Unite Students studio flat to a friend's son in Edinburgh in August 2020, and he thanked me during the 20/21 academic year to say choosing a studio was a wise decision.
The process of applying to UK universities or even booking accommodation in the UK can be stressful for Chinese students – for example, navigating the language barrier. So it's common for students to use agents for academic and accommodation advice.
Can you tell us a bit more about agents and the services they provide to students, and how Unite Students works with them?
In China, we have two types of agents helping students to study abroad. Education agents help students to apply to foreign universities – for example, selecting universities, advice on subjects, writing personal statements and helping out with visa applications – while property agents help students to apply to overseas accommodation.
It's common for students in China to consult agents when they plan to study abroad. Education agents charge students for their services and get referral fees from universities, but they don't usually have the expertise or resources to respond to detailed queries about accommodation; property agents are specialists in this area and know each city's property market well, but don't charge students for their services.
Unite Students works closely with the main players in this market. Most of these companies didn't exist 10 years ago; we have seen them evolve and grow over the years to reach the size they have now. We use these partners to organise online and offline activities, including on-campus events, and work closely with universities on this. In addition to advising on accommodation, we are also able to share tips with them before their departure for the UK.
And finally, a slightly more personal question. You spent 7 years in the UK both studying and working before returning to China. Can you tell us a bit more about your experience in the UK?
I knew nothing about the UK before I arrived for my Masters degrees. Every time I do pre-departure events or talk to students, I am reminded that they have far more help compared to what I had ten years ago – but I'm proud that my first-hand experiences and knowledge of the UK is able to help them make their decisions.
After finishing my first Masters degree in HR, I went back to China and got onto the Masters course in Journalism at Peking University. After one month, I decided to return to the UK to take a Journalism MA there, and I have never regretted on that decision. In China, journalism courses are more about reading textbooks and remembering journalism history, whereas on the first day of our course in the UK, we were given a camera to go out for filming and interviewing. It was a much more practical course, and the majority of lecturers either still work for media outlets part-time or worked as a journalist for many years before teaching, with great connections across the industry.
My course leader worked for the BBC for more than 20 years before moving into academia, and recommended me to her former colleague, which is how I got to work for the BBC. I found so many opportunities through my lecturers – one invited an ex-colleague, now an MP, to present to his undergraduate classes and asked me to attend, which led to me getting an internship at ITV.
Studying in UK made me very competitive in the job market, even though I'm no longer pursuing journalism. What I've gained from the courses is not only knowledge, but broader competencies that help me wherever I go – I'm particularly proud of the strong presenting skills I picked up from business school, where we recorded ourselves giving a presentation at the beginning and end of the course to see our improvement. It helped me to stand out from 2,500 candidates in a job interview in Beijing, and really confirmed the value of an education in the UK.
Read Bernadette's blog about supporting Chinese students' mental health here.