The climbing
cost of living
Financial tips for students and parents
At Unite Students, we know that financial concerns can impact aspects of student life, including physical and mental health, relationships, studies and work.
Indeed, our new independent research* has shown that out of 1,000 students and 1,000 parents surveyed, 66% of students and 73% of parents are extremely worried about the increasing cost of living.
That's why we've teamed up with Blackbullion, a financial wellbeing platform with financial education and funding for students, to offer help and support for anyone who's struggling to cope financially.
Free downloadable guide
To help those who might be struggling to cope financially, we've created a free downloadable guide: "The climbing cost of living: Financial tips for students and parents". This includes financial tips from Blackbullion along with other useful information and support tools for both students and their parents.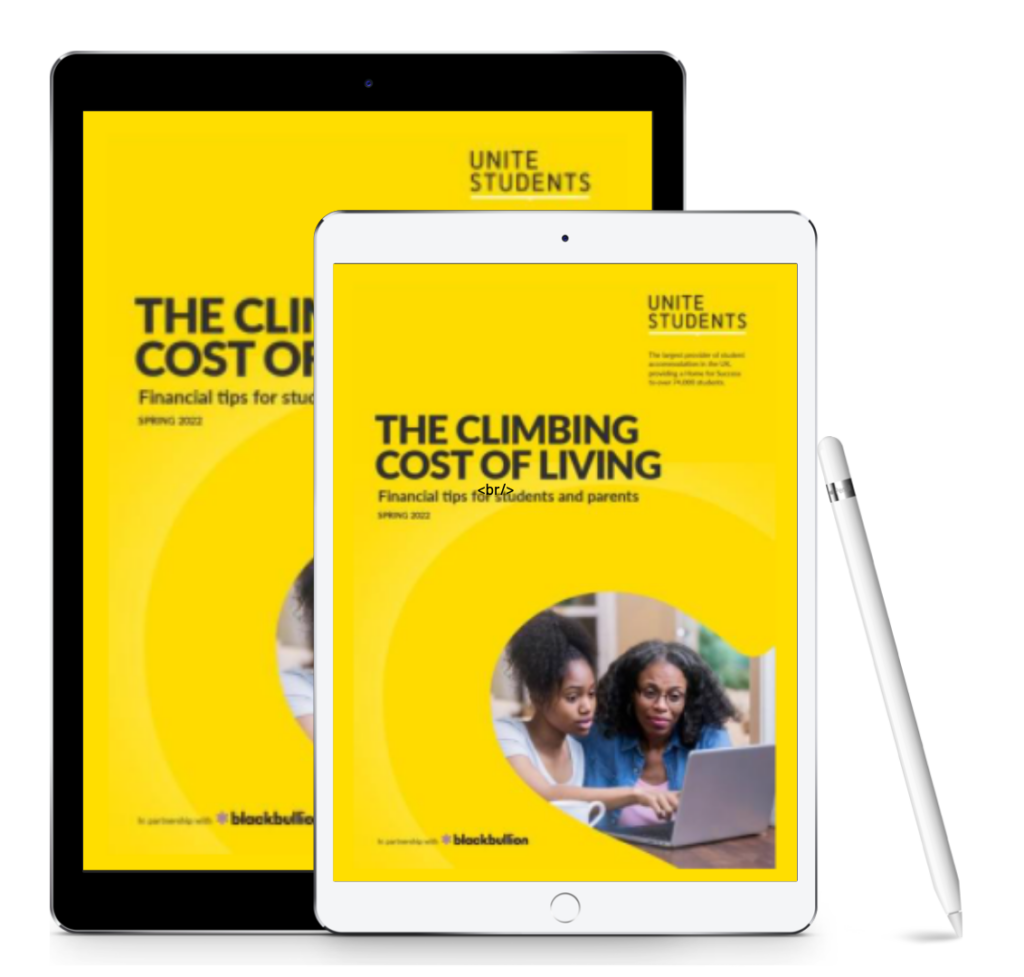 Find out more
Watch our video, listen to our new Accommodation Matters podcast or read our press release on 'the rising cost of living' to find out more about our research and how we're helping students and parents who are struggling financially: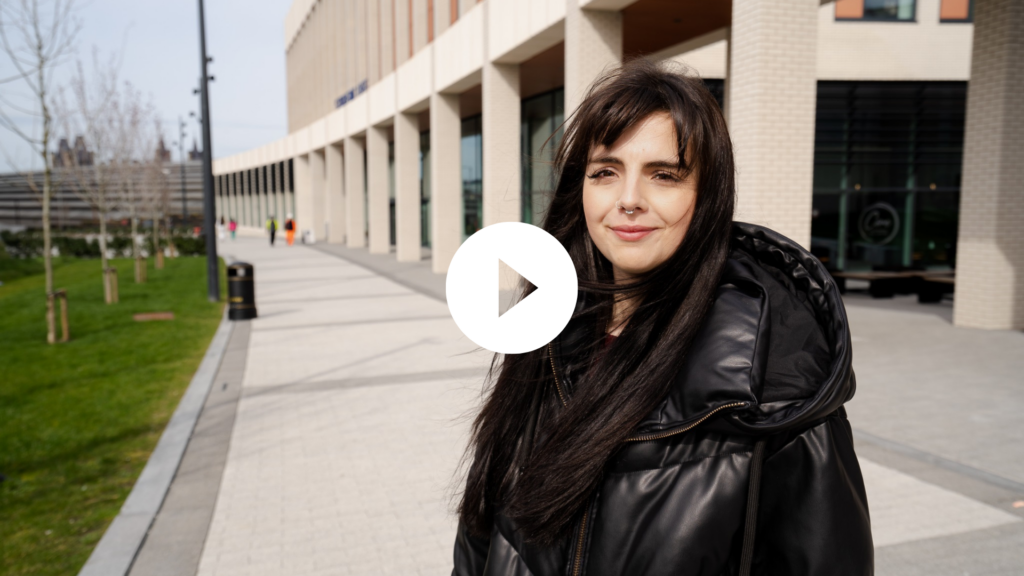 of students say financial issues are affecting their mental health.
of students worry about having to manage the increasing cost of bills and utilities while at university.
of parents say they're struggling to financially support their child while they're at university.
of parents believe the increasing cost of living is putting a strain on family life.
CASE STUDY
"I'm not able to rely on my family for financial support, and the cost-of-living increases are having a big impact on me – particularly for petrol and food. I'm very aware of needing to work if I want to be able to buy things, but I've had to significantly reduce my hours because juggling work and university was becoming unmanageable. Students don't get a lot of help with financial management before arriving at university and I think it should be part of the curriculum at school."

Ashlea Davies, 20
3rd year Criminology and Sociology student
Liverpool John Moores University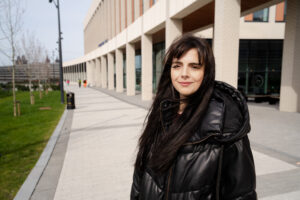 PLAYING OUR PART
Bills included
Electricity, heating, WI-FI, water and insurance are all included in students rent.
Flexible payment options
We accept all major payment types, including direct debit.
Best value rent options
Two thirds of our beds are priced below £150 per week (outside London)

Press releases
See our press releases for our most recent news.

Research, insight & updates
What's the latest research and insight from Unite Students? Delve into our findings on students, student life and student accommodation.