Unite Students announces chief executive succession
Unite Students, the UK's leading owner, manager and developer of student accommodation, today announces that Richard Smith has decided to step down as Chief Executive with effect from 31 December 2023.
He will remain as an advisor to the business until the end of September 2024 to ensure a smooth handover of responsibilities and to provide advisory support on Unite's relationships with higher education partners and government stakeholders.
Richard steps down after 13 years with Unite, having been chief executive from 2016. During this time, the Company has grown significantly to 157 properties across 23 university towns and cities, providing high-quality homes to over 70,000 students. Unite became a constituent of the FTSE 100 Index in 2022.
Richard is stepping down to pursue his personal interest in supporting the education and development of young people, including understanding issues that affect mental health.
Following an extensive selection process supported by independent consultants as part of the Board's succession planning, the Board has appointed Joe Lister as Chief Executive, effective from 1 January 2024.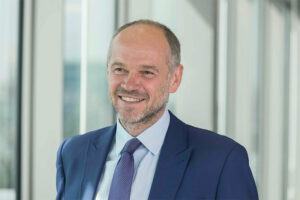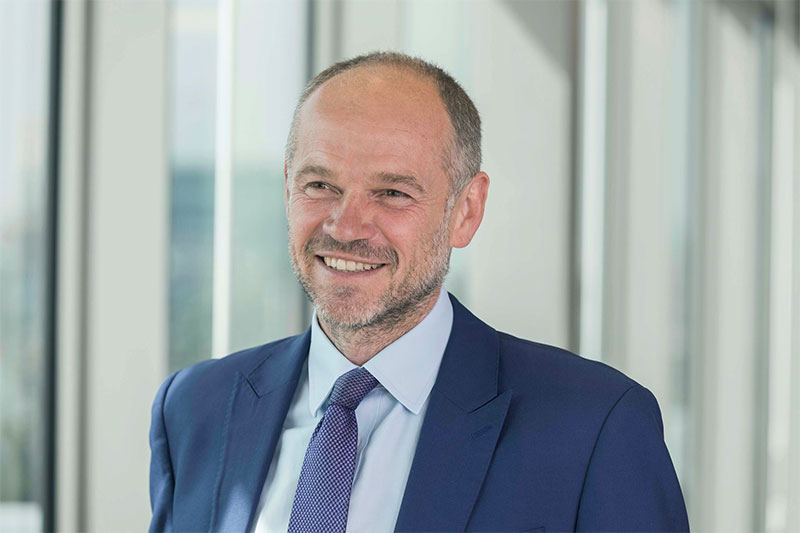 Joe steps into the role after 22 years with Unite, including 15 years as Chief Financial Officer. The Board regards him as an outstanding candidate ideally equipped to lead the Company as it continues to execute on its proven strategy and deliver valuable growth. While responsible for all areas of finance as CFO, Joe has also played an integral role in delivering the Group's investment strategy and has direct responsibility for its property function.
Following Joe's appointment as CEO, Michael Burt, currently Group Investment Director, will be promoted to Chief Financial Officer, also effective from 1 January 2024. He will assume responsibility for all areas of finance and brings with him a wealth of experience in the sector. Mike joined Unite in January 2019 from equity brokerage Exane where he was head of real estate research.
In addition, Katherine Grafton, currently Group Finance Director, will be promoted to Deputy Chief Financial Officer, effective from 1 January 2024. Other key members of the senior management team include Karan Khanna, Chief Customer Officer, who leads all aspects of operations for the business and will report to Joe. Claire Barber, who joined the business earlier this year as Asset Management Director, and Tom Brewerton, who leads the property development team, will report to Mike.
Alongside this announcement, the Group has also today released the latest fund valuations and a brief trading update.
Richard Huntingford, chair of Unite Group, said: "On behalf of the Board, I would like to extend our sincere thanks to Richard and acknowledge his significant achievements over the last eight years as CEO. He has been a driving force behind our successful strategy of aligning to the best universities where demand is highest and building Unite into a purpose-led, responsible business. As a result, we have seen significant and stable growth and are today an established provider of choice for the UK higher education sector with over 60 valuable university partnerships.
"We have an exciting future ahead and I am confident that under Joe's leadership Unite is best placed to build on our successes to date and continue its leading role in increasing the delivery of much needed affordable student accommodation at a time when the supply demand imbalance has never been greater."
Richard Smith added: "It has been a privilege to lead Unite Students over the last eight years. I am proud that through our purpose of providing a Home for Success, hundreds of thousands of students have benefitted from the overall experience, value for money and extra support that our accommodation offers. With Unite in such a strong position, both financially and operationally, I felt now was the right time to step down and focus on my personal goal of helping improve access to education for young people. I would like to extend my thanks and best wishes to Joe and our excellent team who have worked so hard to get Unite to where it is today."
Joe Lister said: "Unite Students is poised to enter a significant period of opportunity, uniquely positioned to grow our platform and tackle the shortfall of suitable accommodation for students. I am hugely excited to be working with Mike and the wider Unite team. We are committed to providing more students with the quality, affordable accommodation they need through our pipeline of development and asset management projects and working collaboratively with university partners to unlock the potential of their campuses."
Remuneration
The remuneration arrangements for Richard Smith's departure are in accordance with the Remuneration Policy approved by shareholders in 2022 and will be disclosed on the Group's website at the appropriate time in accordance with section 430(2B) of the Companies Act 2006 and also in the Directors' Remuneration Report in the Company's 2023 Annual Report and Accounts.
Regarding Michael Burt's appointment as CFO, there are no other matters to be disclosed under listing rule 9.6.13R.
For further information, please contact:
 Unite Students
Unite press office                                                                   Tel: +44 117 450 6300
 Powerscourt
Justin Griffiths / Victoria Heslop                                            Tel: +44 20 7250 1446
 About Unite Students
Unite Students is the UK's largest owner, manager and developer of purpose-built student accommodation (PBSA) serving the country's world-leading higher education sector. We provide homes to 70,000 students across 157 properties in 23 leading university towns and cities. We currently partner with over 60 universities across the UK.
Our people are driven by a common purpose: to provide a 'Home for Success' for the students who live with us. Unite Students' accommodation is safe and secure, high quality, and affordable. Students live predominantly in en-suite study bedrooms with rents covering all bills, insurance, 24-hour security and high-speed Wi-Fi. We also achieved a five-star British Safety Council rating in our last audit.
We are committed to raising standards in the student accommodation sector for our customers, investors and employees. This is why our Sustainability Strategy, launched in 2021, includes a commitment to become net zero carbon across our operations and developments by 2030.
Founded in 1991 in Bristol, the Unite Group is an award-winning Real Estate Investment Trust (REIT), listed on the London Stock Exchange. For more information, visit Unite Group's corporate website www.unitegroup.com or the Unite Students' site www.unitestudents.com.