9 popular articles that defined Unite Students' 2021
As another unpredictable year draws towards its close, we look back over some of our most-read articles of 2021 and revisit some of the key insights that we shared this year.
1. Students' lockdown life: Their experiences of living with us during Covid (January)
Just a few days into January, England, Scotland and Wales imposed new national lockdowns, upending everyone's plans for 2021. With universities forced to teach courses online and many students unable to return to their accommodation, Higher Education faced renewed challenges from both a teaching and student experience perspective.
So we caught up with five students to find out what it was like living with us during the pandemic and how they'd been coping with everything going on, and amid the gloom of a locked-down January, their resilience really resonated with the Higher Education sector.
2. Unite Students: A more sustainable place to live (March)
Sustainability in all its forms – the environment; equality, diversity and inclusion; health and wellbeing – has been on students' agendas for years, and Higher Education is perhaps ahead of other sectors in its work in these areas. But, against a backdrop of increasingly stark warnings about the environment, the speed at which improvements need to be made has escalated.
As such, we shared our new sustainability strategy in March, committing to being net-zero in development and operations by 2030 and greater gender and ethnic diversity in leadership by 2023. Given the scale of the challenge, sustainability has proven to be a key area for knowledge-sharing across the Higher Education sector throughout 2021, and we've spoken at it across multiple sector conferences this year.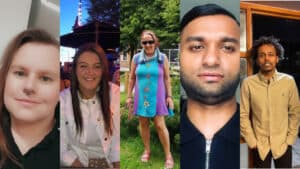 3. The stars of Unite Students during the Covid-19 pandemic (April)
The past 18 months have been a challenge for not only students and our university partners, but for our employees as well. They've been on the front lines, ensuring that self-isolating students had all the essentials they needed and supporting students who may have been lonely or struggling with everything going on.
Unite Students recognised those who went the extra mile at our internal Stars Awards in April – and so we caught up with some of the winners and nominees whose work with students proved particularly inspirational.
4. The future of student accommodation: Integrated, flexible, sustainable (May)
Our strategy team have been hard at work improving the student experience over the past year, with one eye on what the future brings for the student accommodation sector.
Leading them is Paul Sweeney, Chief Strategy Officer, who featured on our 'Future of Higher Education' episode of Accommodation Matters and followed it up with this well-received blog about what that future looks like for student accommodation – a useful glimpse into the challenges and opportunities we can anticipate in the coming years.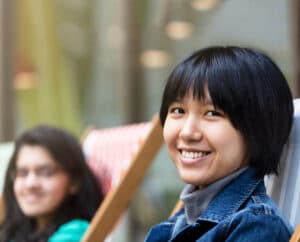 5. How to support Chinese students' mental health (May)
Unite Students has been heavily involved in sector conversations and activity around student mental health in accommodation for years, and so for this year's Mental Health Awareness Week, we put out a new blog every day to share our thinking around different angles of mental health.
With Chinese students making up the largest demographic of international students in the UK, it's perhaps unsurprising that Bernadette Cochonat's deep-dive into Chinese students' mental health proved especially popular: offering insights into the culture surrounding mental health in China, some of the pressures and priorities that are often factors in Chinese students' mental health and wellbeing, and how this can be approached most effectively from an accommodation provider's point of view.
6. What we've learned about next year's students (June)
Our applicant survey – last carried out in 2019 – returned in summer 2021, revealing some fascinating insights about students that had experienced disruption to learning, socialising and development for over a year.
Understanding how their needs differed from that of previous cohorts was essential for the sector to meet those needs as they arrived at and transitioned to the university experience, and these needs were summarised by Jenny Shaw – along with the talking points from our subsequent Higher Education round table – in this handy guide to the incoming class of 2021.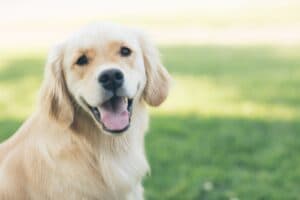 7. A better policy for support animals in student accommodation (July)
Backed by a strong body of evidence, it's increasingly popular for mental health professionals to prescribe a support animal for students with a range of different physical and mental health conditions. In light of this, our own support animals policy – which permitted only guide dogs – was no longer adequate.
Student Support Managers Kerry Watson and William Scott presented our new and improved policy at the AMOSSHE National Conference in July, which Kerry summarised in this popular write-up.
8. What events do students really want in their accommodation? (September)
Students were able to return to campus with some degree of normality in the autumn, thanks to the UK's vaccination rollout; recent ONS data shows that as of December, approximately 90% of students have had at least one vaccine. That included face-to-face social opportunities.
Our applicant survey had shown that this cohort prioritised meeting new people above all else, but had greater anxieties around fitting in than previous years' students – so events that would bring together like-minded students were of the utmost importance. This was clearly a shared priority across the sector, as our most-read blog of 2021 was this overview of our data-informed approach to putting on the events that students really wanted in their accommodation.
9. Embedding equality, diversity & inclusion and wellbeing at Unite Students (November)
As Unite Students provides a home to an ever-more diverse student body, it's no surprise that our sustainability strategy encompassed objectives around equality, diversity & inclusion (EDI). In April, EDI & Wellbeing Manager Sam Kingsley joined us to develop our EDI strategic plan and oversee its implementation.
We caught up with Sam in November to find out what she'd learned from the organisation since joining, some of the forthcoming EDI and wellbeing policies to be rolled out internally, and how these would benefit students: something that other organisations are clearly keen to know more about.
You can read back over our 2021 blogs in our Higher Education blog archive, and listen to all of 2021's episodes of Accommodation Matters here.