Health, wellbeing and opportunities for all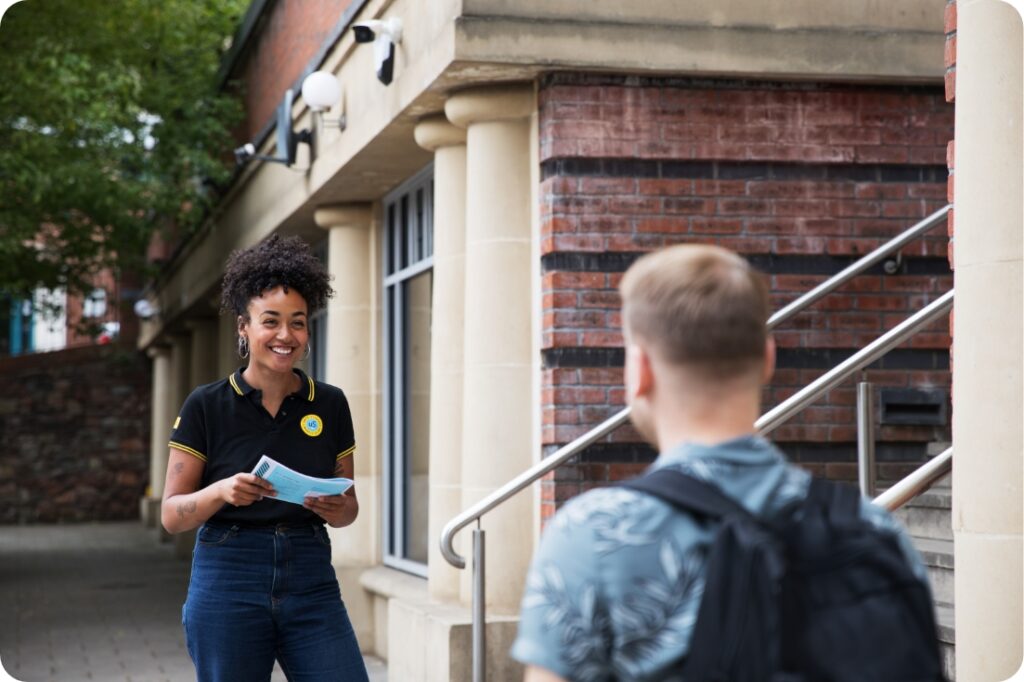 The Covid pandemic has increased the focus we give to the welfare of both our employees and students. Alongside this, our values continue to inspire us to strive for a culture where all can succeed, whatever their background, gender or ethnicity.
---
We work in a way that is designed to help students feel safe and secure in their accommodation. Well-trained teams, including a network of welfare champions and resident ambassadors, are on hand across our properties to build a vibrant student community and provide a vital safety net if required.
We know that having a team that is engaged and feels supported is critical to making sure we can deliver on this. We want to do more to provide interesting career pathways within our organisation and to ensure opportunities for progression are available for all. We are focused on greater representation of gender and ethnicity in senior positions and creating a more diverse workforce across our organisation, where individuals can be different and valued for being different. Changing mindsets through the lens of inclusion helps us to transform communities and creates room for everyone in line with our values.
Research overwhelmingly shows that when employees work for an inclusive business where equality, diversity, inclusion and wellbeing are at the heart of business decisions, there is better organisational bias, higher performance and productivity and bottom line business advantage.
CASE STUDY
Using technology to stay connected
The Covid pandemic has increased the focus on the welfare of both our students and employees. Our Student Services offering has been relaunched to address increasing mental health challenges among students.
After a long winter of lockdowns, in Spring 2021 we arranged a series of events to help our students manage their wellbeing, including information on where to reach out for support when needed. The programme included a student-led session on Five Ways to Wellbeing hosted by our Resident Ambassadors, on proved strategies to improve wellbeing. The ambassadors were coached and supported by our Student Support Managers. Student Minds also ran a session showing the resources available on the Student Space website. This also highlighted where there was specialist information for students from diverse backgrounds or experiencing particular symptoms. Chaplains from three universities led a panel session discussing the support they offer to students from all faiths or none.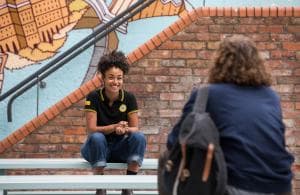 THE UNITE FOUNDATION
With our support, the Foundation provides a home at university to 80 new students each year. To date it has awarded 514 scholarships and 254 scholars have graduated.
2022 marks the Foundation's 10th anniversary so we have renewed our commitment to the Foundation, agreeing a long-term funding commitment which will help the charity realise the ambitions of a new five-year strategic plan.
The Foundation continues to develop new delivery models enabling university partners to participate in its scholarships, increasing the number of accommodation scholarships available.
Leapskills:
Supporting young people to better prepare for independent living
In response to research showing that 61% of young people are apprehensive or nervous about making the leap to independent living, Unite Students has created interactive workshop, endorsed by the Department for Education, for use with schools. It helps to prepare 17- and 18-year-olds for this important transition and has been used by more than 3,000 young people.
Case study
Driving impactful change through commitment and role modelling, supported by education
Senior leaders from across the business have participated in a six workshop programme with an external specialist who is a pioneer in cultural diversity and inclusive leadership.
In 2021, René Cayarol, a coaching and diversity and inclusion specialist, led senior leaders through a six workshop development programme promoting cultural diversity and inclusive leadership. An EDI & Wellbeing Manager was hired who is supporting the wider team with the creation and delivery of a EDI & Wellbeing Strategy. This is supported through a serios of virtual skills sessions for line managers to enable them to build greater understanding of their own vulnerability and be braver in starting what can sometimes be difficult conversations.
An EDI employee survey was completed to gain greater feedback on personal experiences and this has resulted in renewed emphasis on championing the collection of EDI data.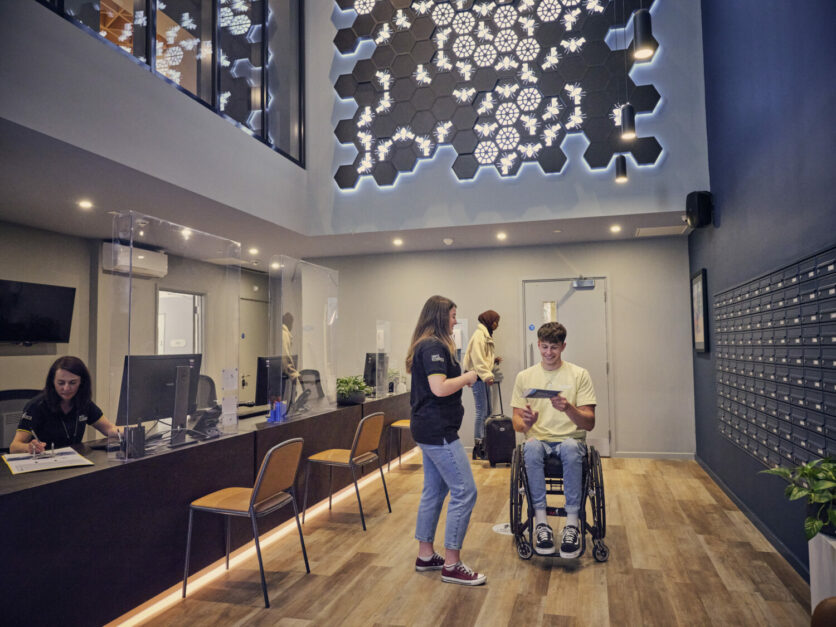 Rise in eating disorders in students
New research by Unite Students, the UK's largest provider of student accommodation, shows a rise in the number of university applicants suffering with eating disorders and other mental health conditions.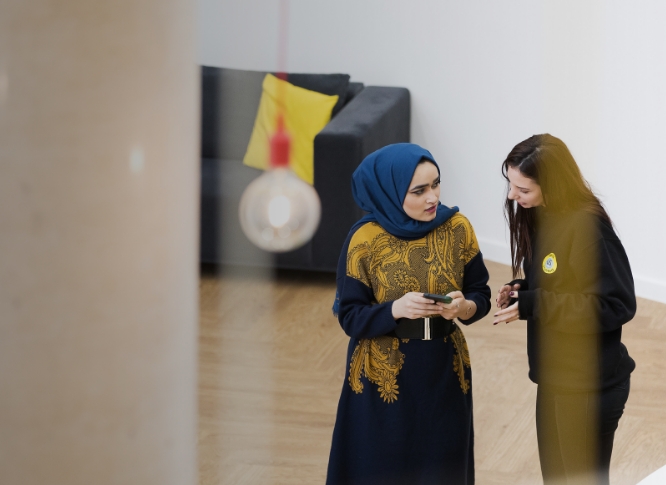 KEY TARGETS:
We aim to improve employee engagement.
We aim to reduce employee turnover and abstenteeism.
We look to increase successful outcomes from student wellbeing interactions.
Achieve a 50/50 gender split in the Unite leadership team by the end of 2023.
Filling 60% of managerial roles internally by the end of 2023.
Make sure minority groups are fairly represented in employees and management by the end of 2024.
CASE STUDY
Connecting students digitally
Today's students are the first true digital generation. Our MyUnite app helps them feel confident and connected, before and during their stay. It allows us to get them settled, to be there when they need us, and feep them safe. During the pandemic, the app has provided the key channel for automated communications to students and their flatmates while self-isolating, ensuring they remain connected.
The uChat feature provides a safe, secure and moderated chatroom for students to meet prospective flatmates. It enables them to contact the people they are going to be living with before they arrive and their accommodation, get answers to questions and alleviating some of the anxiety ahead of check-in day. This year we also offered chat rooms to whole floors, and for groups of students living in self-contained studios.
When living with us, students use the app to access and pay for services such as laundry, log maintenance requests, report complaints about noise or to access 24-hour help if they get locked out. They can also opt to receive notifications, for example when a parcel is delivered.